Team Skibladezzz!
Frankfooter
Frank Footer x J Collab
J Says Best For: Getting X-treme / Hollywood lines / Blower pow / GNAR points
Waist Width: 100mm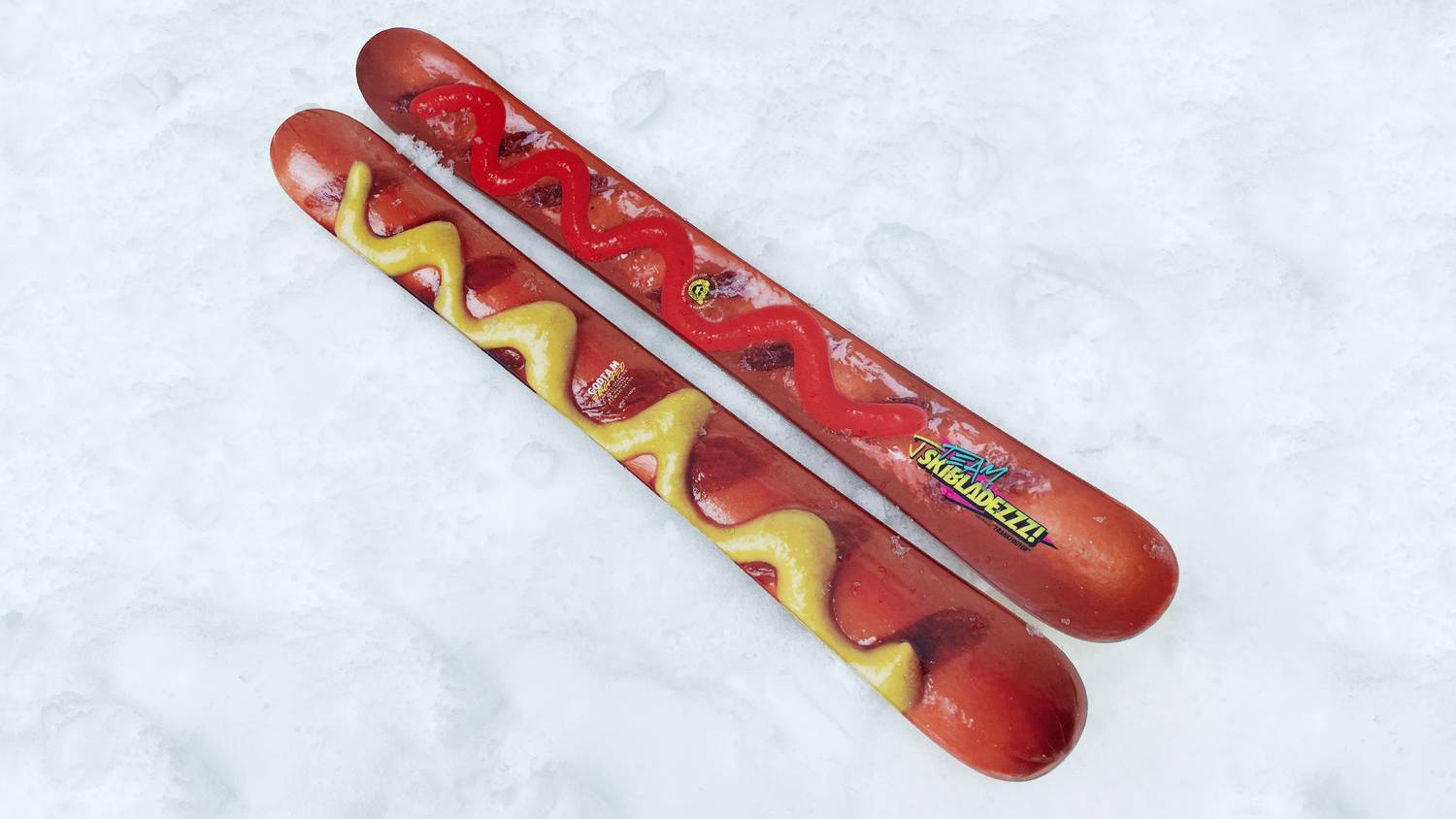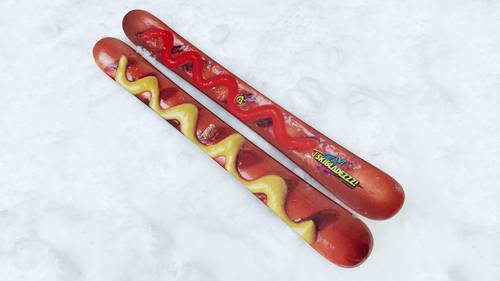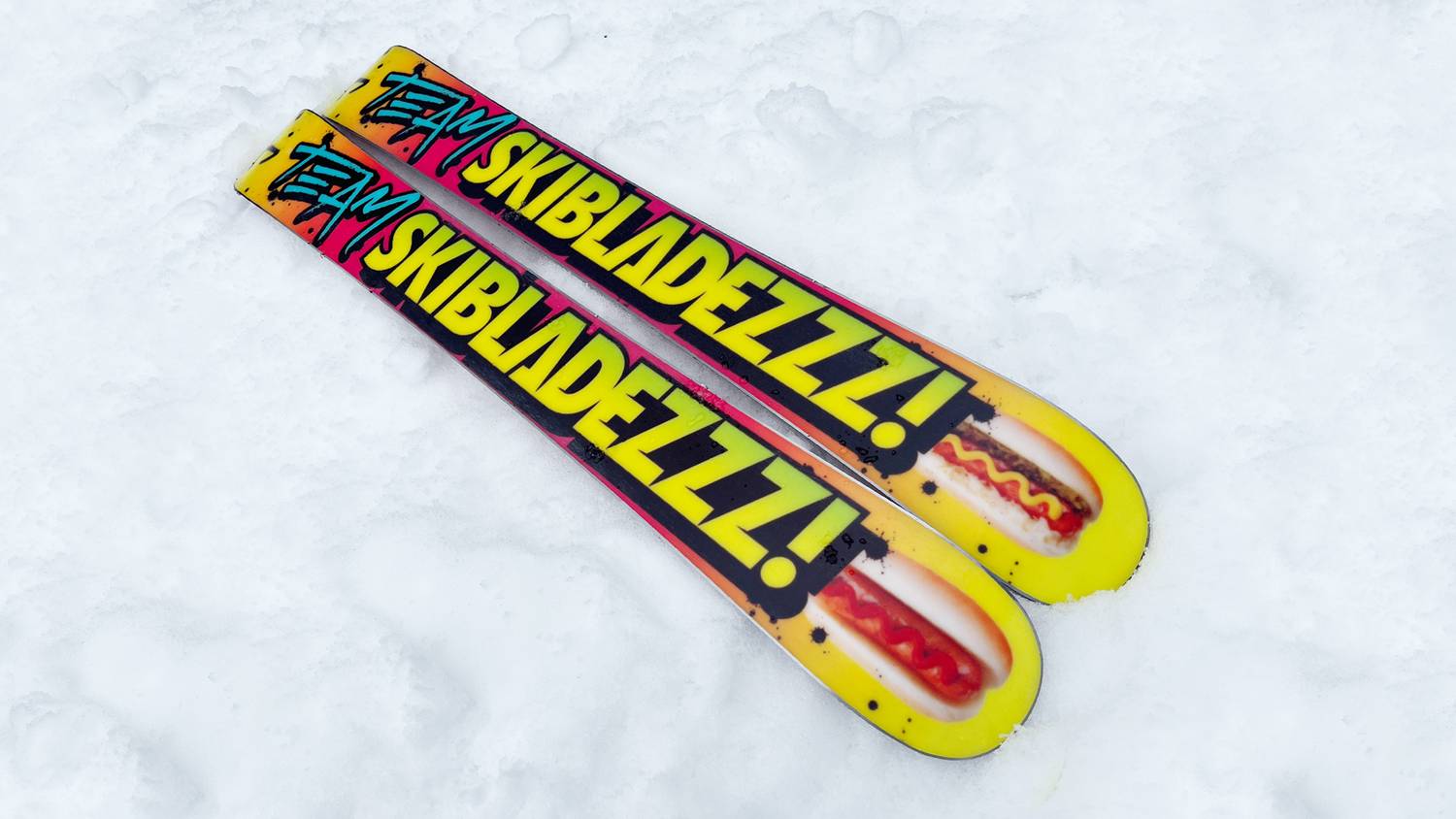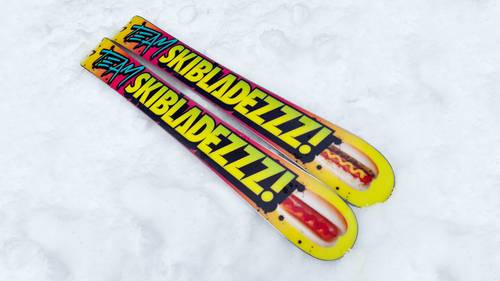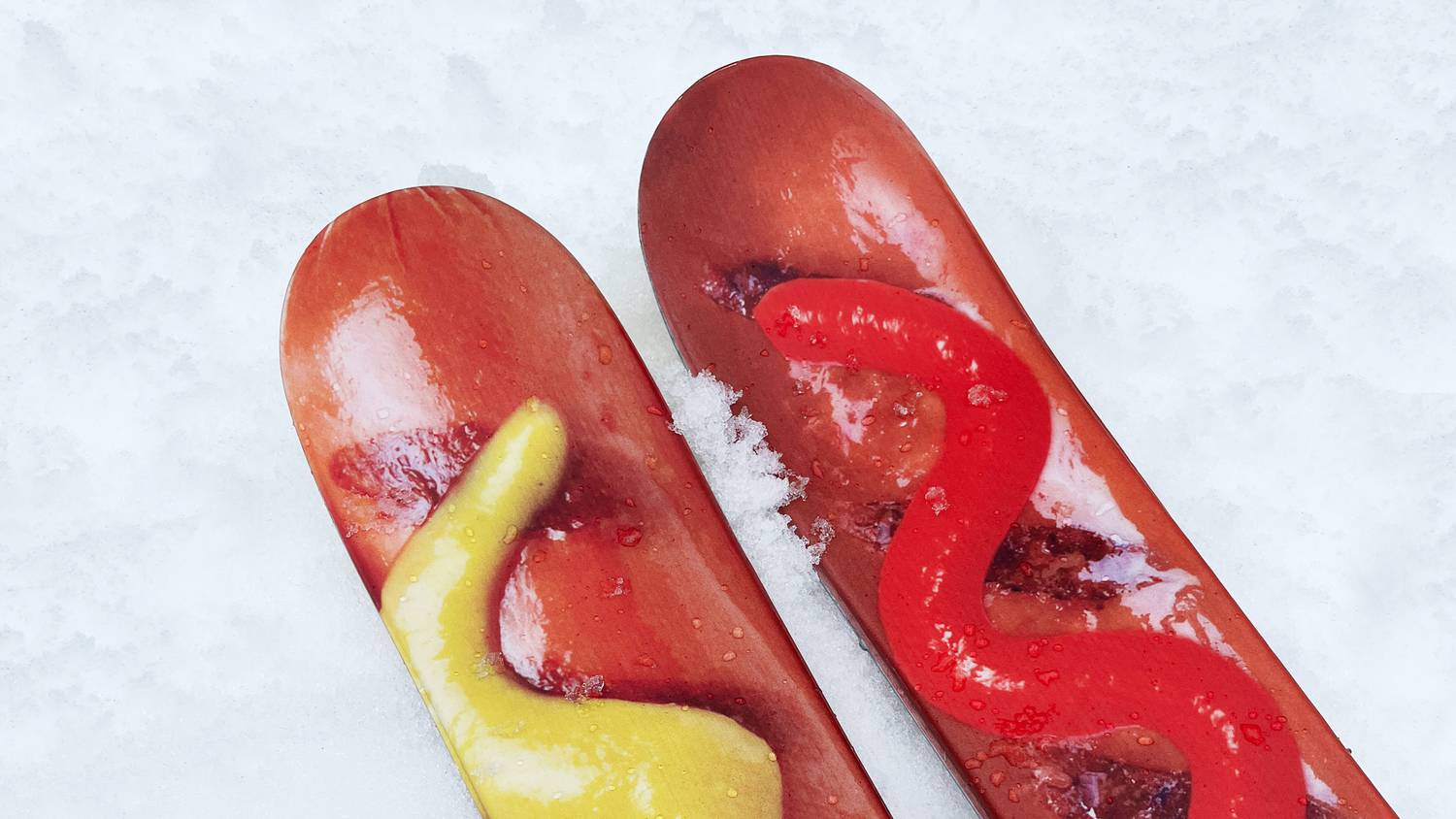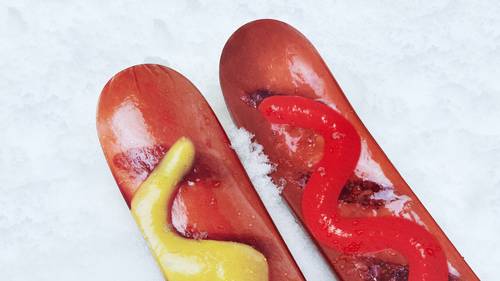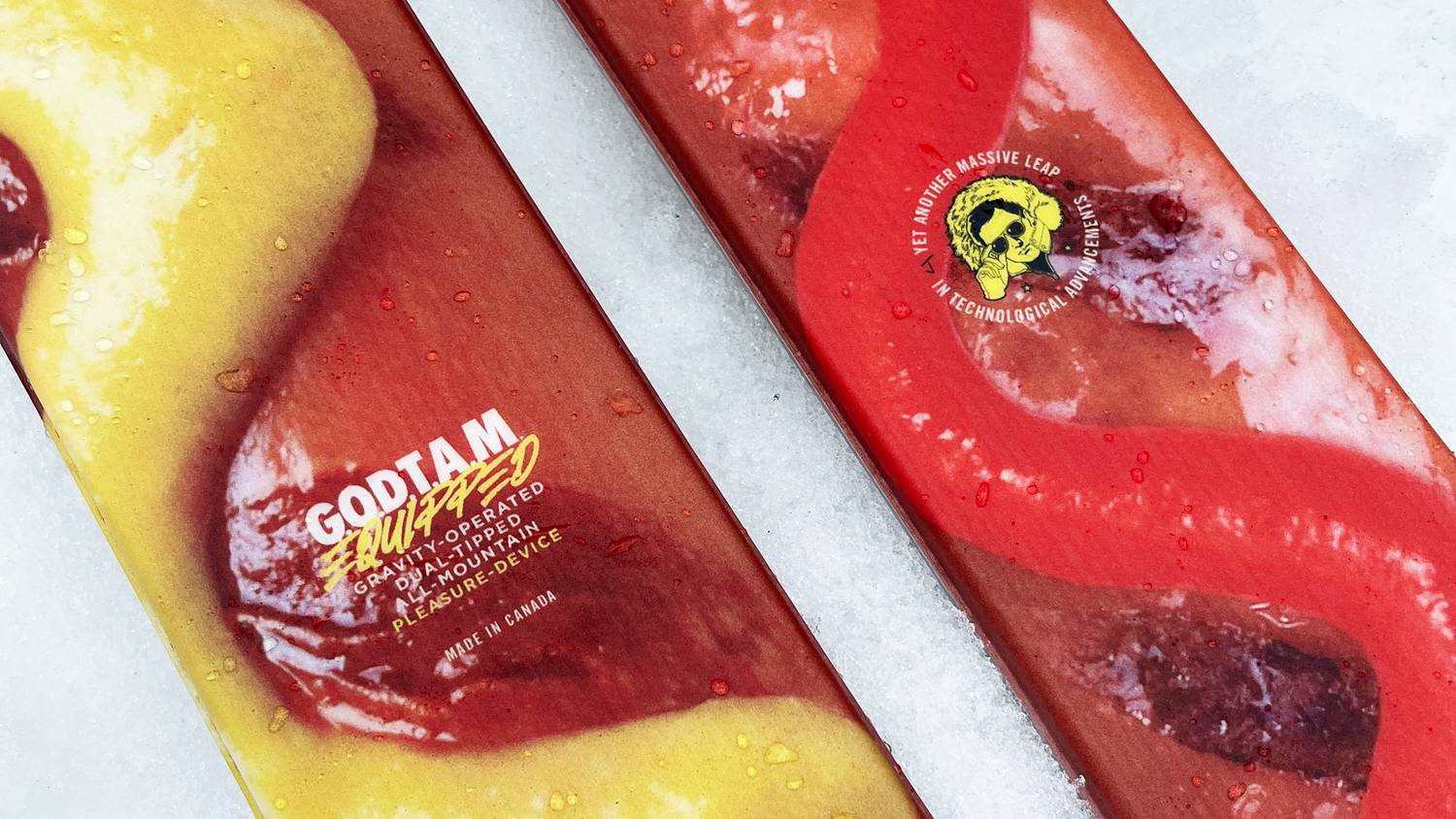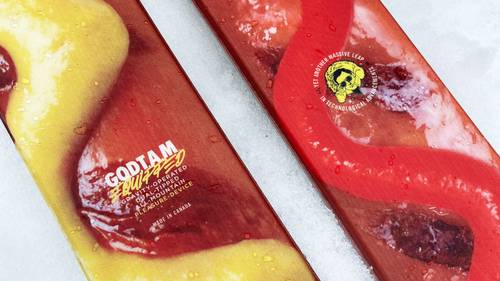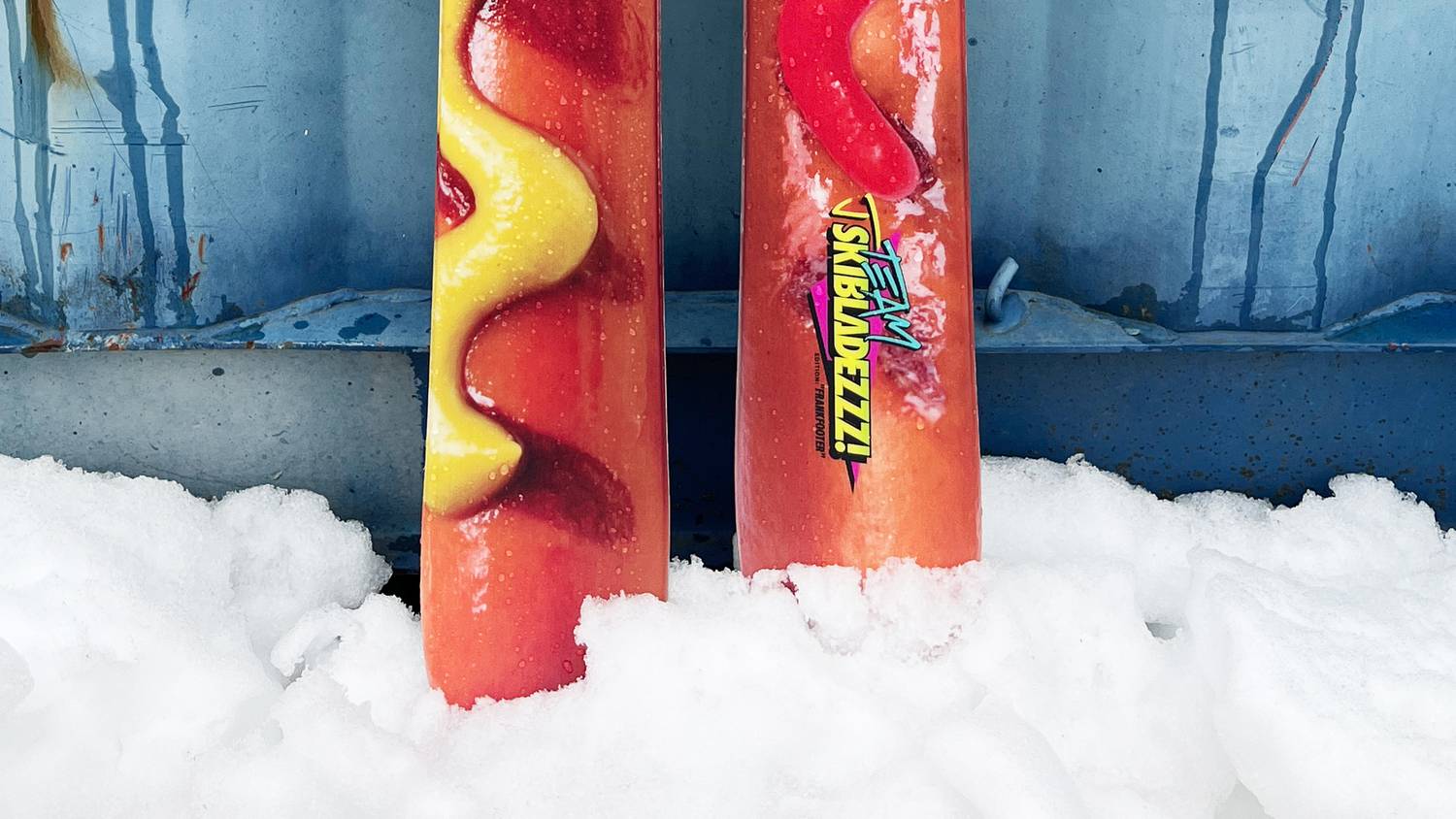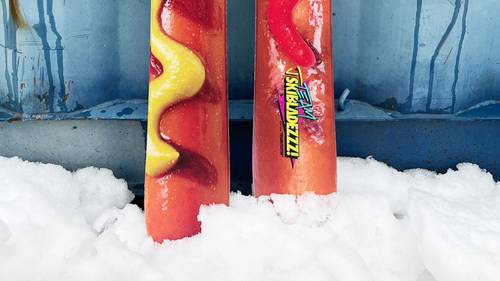 The Artwork
Frank Footer x J Collab
Hot diggity dog, this glizzy graphic is steaming hot! Since you know how much we love hot dogging around the hill on our skibladezzz, it only felt right to slap a pair of throat missiles on these crud busting bad boys. Whether you're on team ketchup or mustard, we've got a dog for you! Relish in that!
Featuring photo-real hot dog prints, with grill marks and nitrate sweat, you're in for mouth-watering days on hill staring down on these masterpieces. This is the official Team Skibladezzz graphic of legendary hot dogger, Frank Footer, one of the greatest athletes to ever live!
Only 500 hot dogs printed... which means there's only 250 pairs available! Don't let these tube steaks cool down, it's HOT DOG SEASON! 🌭🌭
Team Skibladezzz!™
119 - 100 - 119
The original pro model skiboard that started it all!
They're baaaaaaack…. these Team Skibladezzz! will soon be your favorite secret weapon for doing every trick you wish you were good enough to do on your regular skis, with half the effort, while looking twice as good!!!

These pure pleasure devices are NOT like those other gimmicky toys on the market! This is the one-and-only ORIGINAL legendary Pro Model that started it all!!!! YUP! We brought back to life the winningest skiboard ever made that won the most X Games medals, and credited for pioneering the modern twin tip freestyle movement to make it one of the most sought after skibladezzz in the world. We made sure to use the exact same engineering specs and geometry, and of course built it with the highest performing materials & construction. From its high-speed sintered base, to a full length Aspen wood core, and precise factory tune, these skibladezzz are BUILT TO KICK ASS!!! Thank you everyone for your overwhelming enthusiasm and motivation to bring these legends back to life!!!


Unlike our previous skibladezzz, these do NOT come with adjustable skiblade bindings. You'll need to have standard releasable alpine bindings professionally mounted at a ski shop. There is no 4-hole insert on the bladezzz for an old school skiblade binding. 
#JTeamSkibladezzz!Ski
Team Skibladezzz! In The Wild
Share your shred by tagging #JTeamSkibladezzz!Ski on Instagram
Specs
Length
99cm
Dimensions
119-

100

-119mm
Sidecut Radius
8.5mm
Weight Per Ski
860g
Effective Edge
718mm
Camber
3mm
Rocker Height Tip / Tail
No rocker
Tip / Tail Length
134mm / 134mm
Tip / Tail Height
53 / 53mm
Boot from Center
Center mount
Boot from Tail
495mm
Team Skibladezzz! Reviews
Frankfooter
Frank Footer x J Collab