SELLING FAST!
They're not gone yet, but they won't be around for long. Once they're gone, they're gone forever!
ARTIST COLLABORATIONS
Here's just a few of the dozen amazing artists we collaborated with from around the world to create this season's mind blowing graphics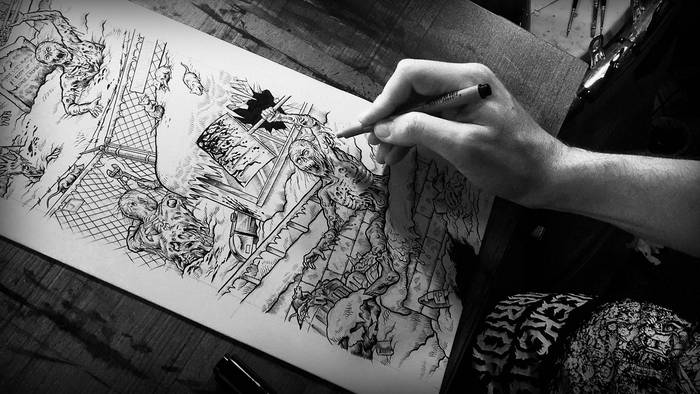 Sam Zahner x Matt Stikker
Sam Zahner has made a name for himself as one of today's rowdiest street skiers, so it's always good times hearing what this mad man's vision is for his next ski graphic. He must be getting tired of digging snow and driving his beat up van because this time he requested a graphic with an army of zombie diggers at his spots, and insisted on colors inspired by the legendary "Grave Digger" monster truck. We immediately knew the best artist for this diabolical scene would be our friend Matt Stikker, the creator of last year's epic "Morning Sickness" graphic.
View Skis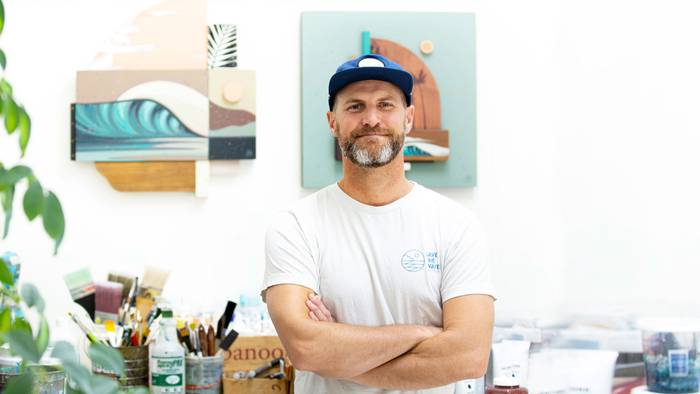 Erik Abel
Hang loose! This collab with Erik Abel brings mega surf and sea vibes to the surfiest ski in our line up. Erik spent years bouncing around the world in search of the best waves, having life changing experiences along the way that inspired dozens of full sketchbooks along the way. We stacked Erik's artwork along the length of the top of the ski to keep you feeling warm vibez on even the coldest, deepest winter days.
View Skis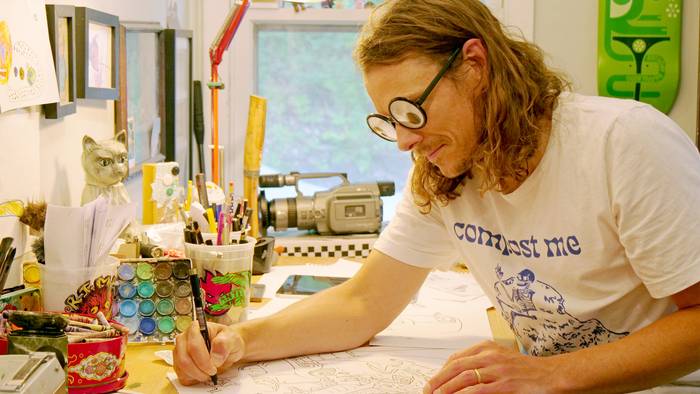 Shane McFalls
Not sure why it took so long to create a ski graphic with Shane McFalls, but we finally did it! We've actually been working on random projects together for decades. He's the dude who shot and edited all the legendary "Traveling Circus" episodes back in the day for me at Line. I always catch myself laughing out loud when I come across Shane's drawing of animals acting like humans doing dumb stuff… but it also makes me think, hmmm maybe humans are actually the dumb ones on this planet. Ha!
View Skis
J Skis Team
We're different than the 'other' brands... If you're repin' J, you're on the team.
#j_skis
It's Just Skiing
See what's up at J in our most recent blog posts!