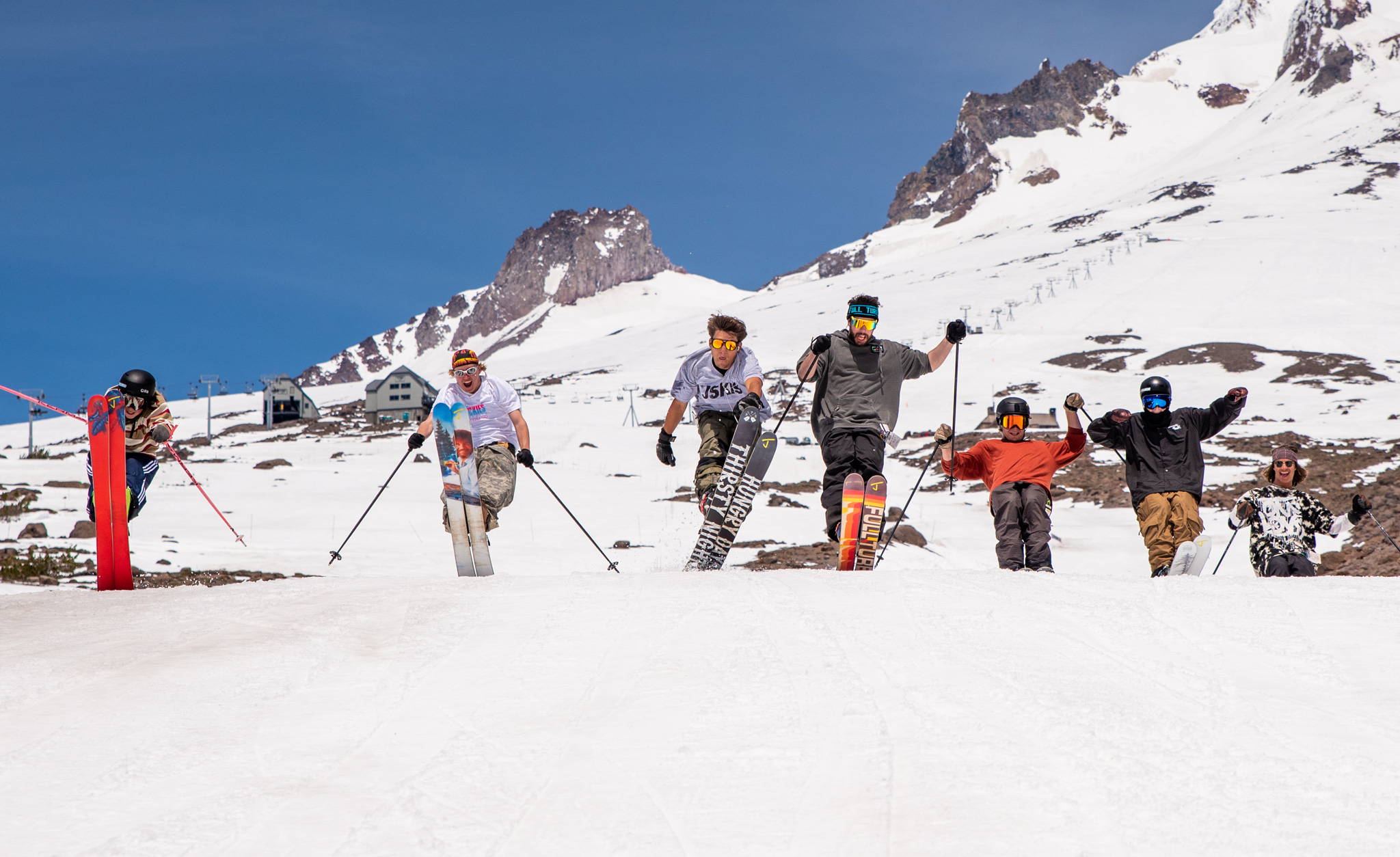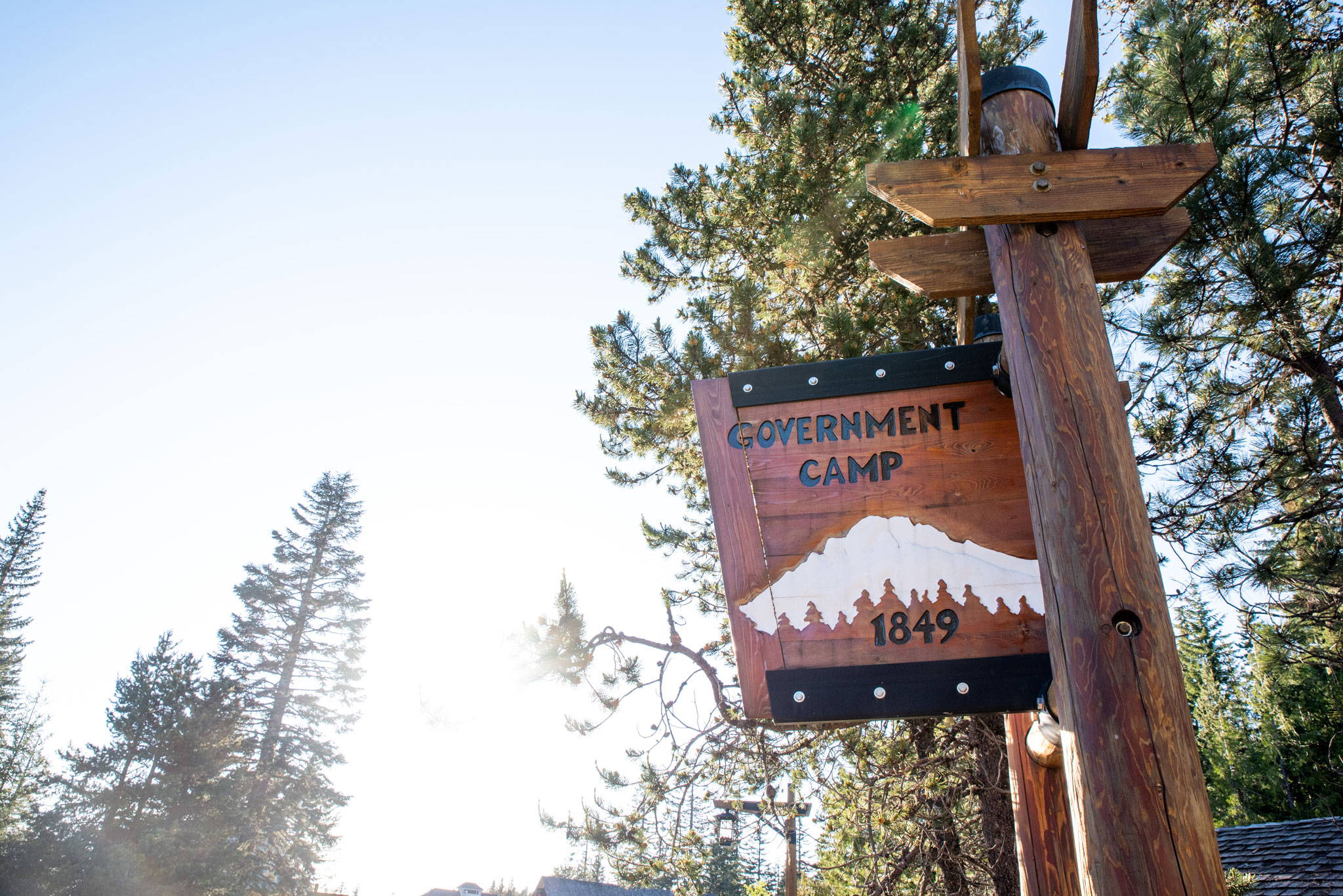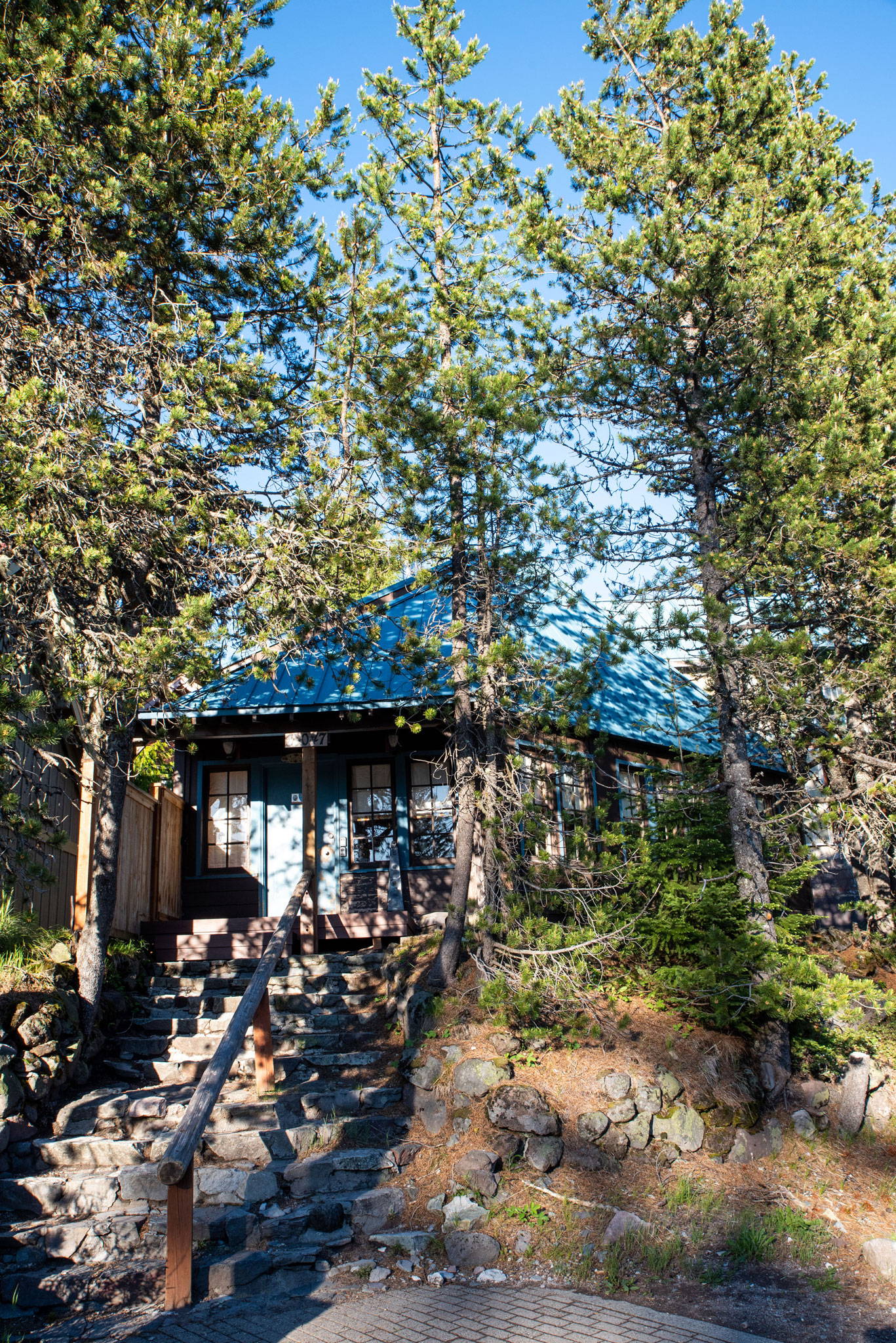 Our humble abode smack dab in my favorite Summer town, nothing beats chillin in the warm Oregon wild after a day on the hill. I've been coming to Hood for team shoots like this for over 20 years and I always leave already looking forward to the next one.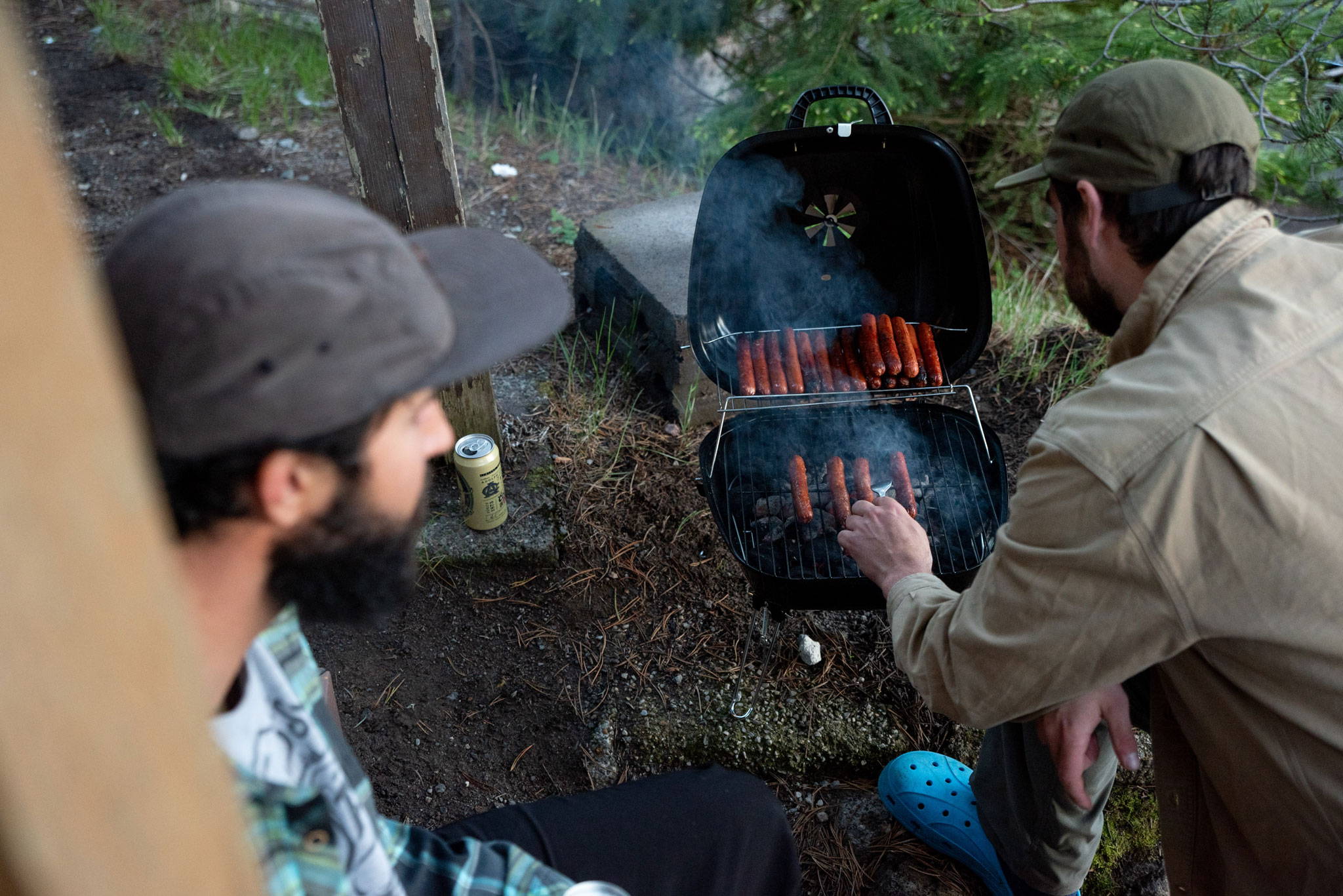 Grill master Taylor Bibaud (AKA Team Skibladezzz Team Manager) preps dogs for the crew while athlete Giray Dadali looks on in awe, awaiting the best dinner a ski company can buy.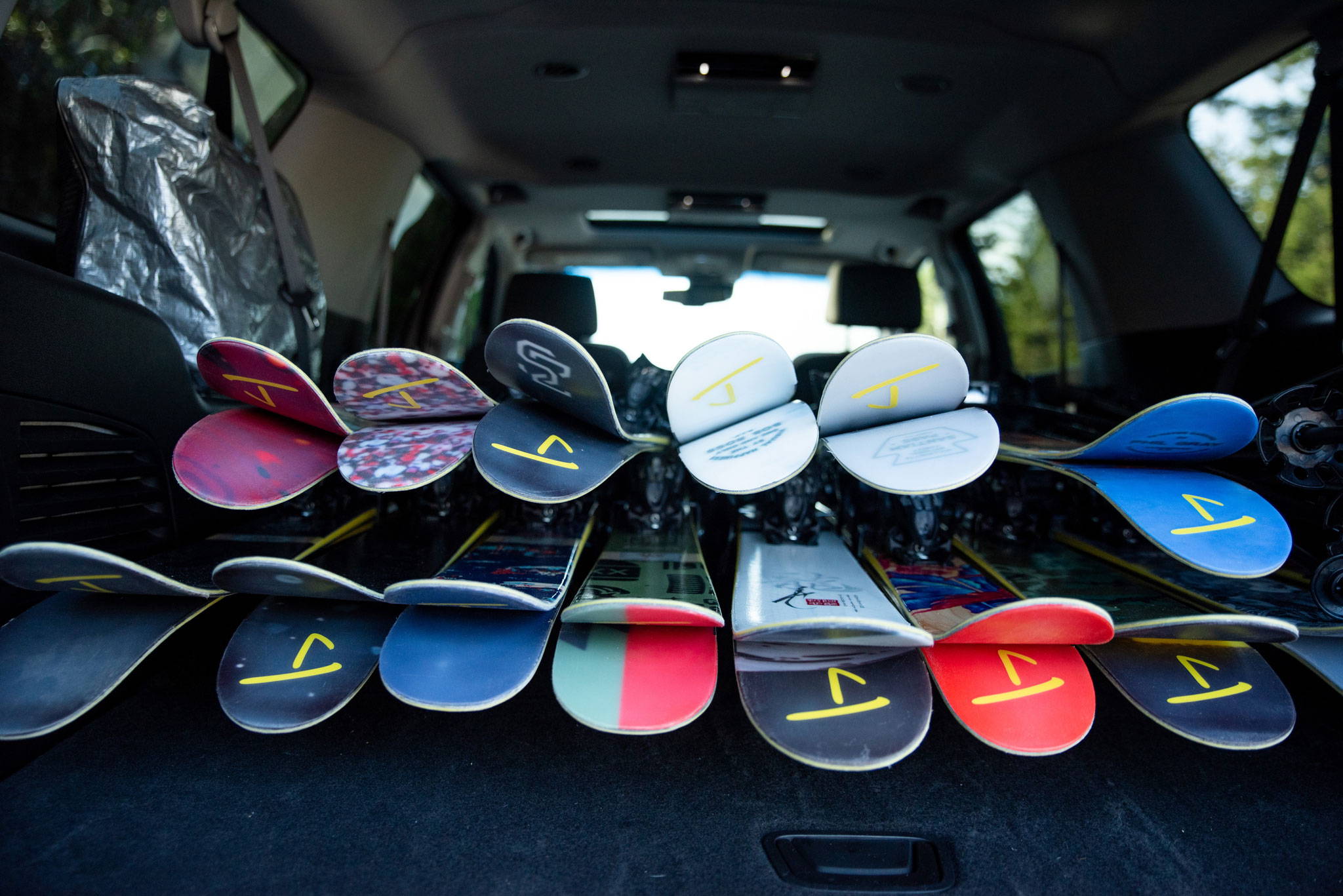 All 15 brand-new skis mounted, loaded up ready to be shredded. We spent more money flying these skis out than ourselves... damn you, United!!!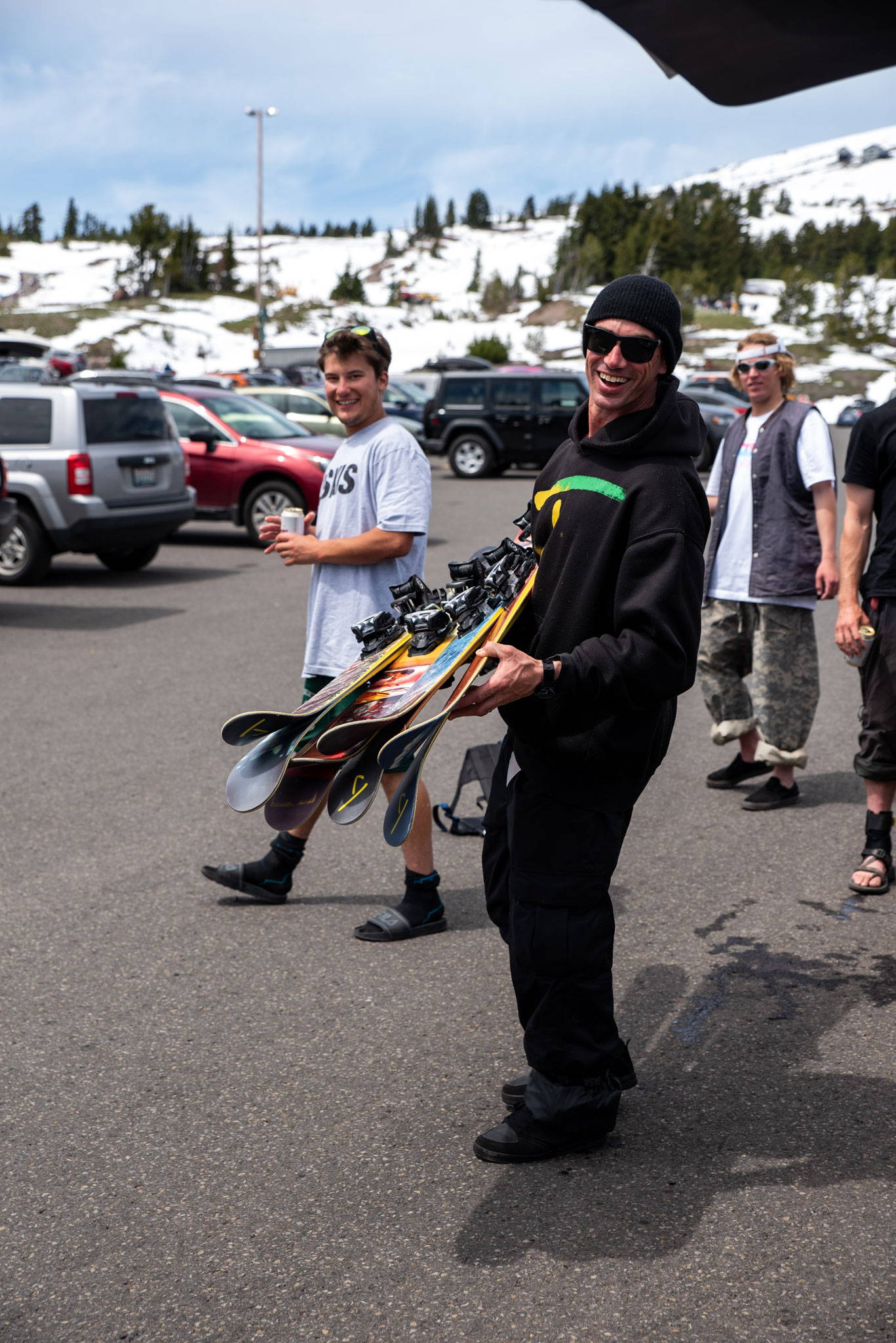 It's 8:00am and of course I'm carrying all the skis from the car to the hill... I would never allow athletes to be burdened with the hassle of carrying their own skis! They need to focus on hydrating before a long day of sun bathing.
Taylor dials in bindings on the new Limited Edition "Black Sunshine" Metal ski. One of my favorite new graphics collabs with legendary ski industry artist, Ryan Schmies.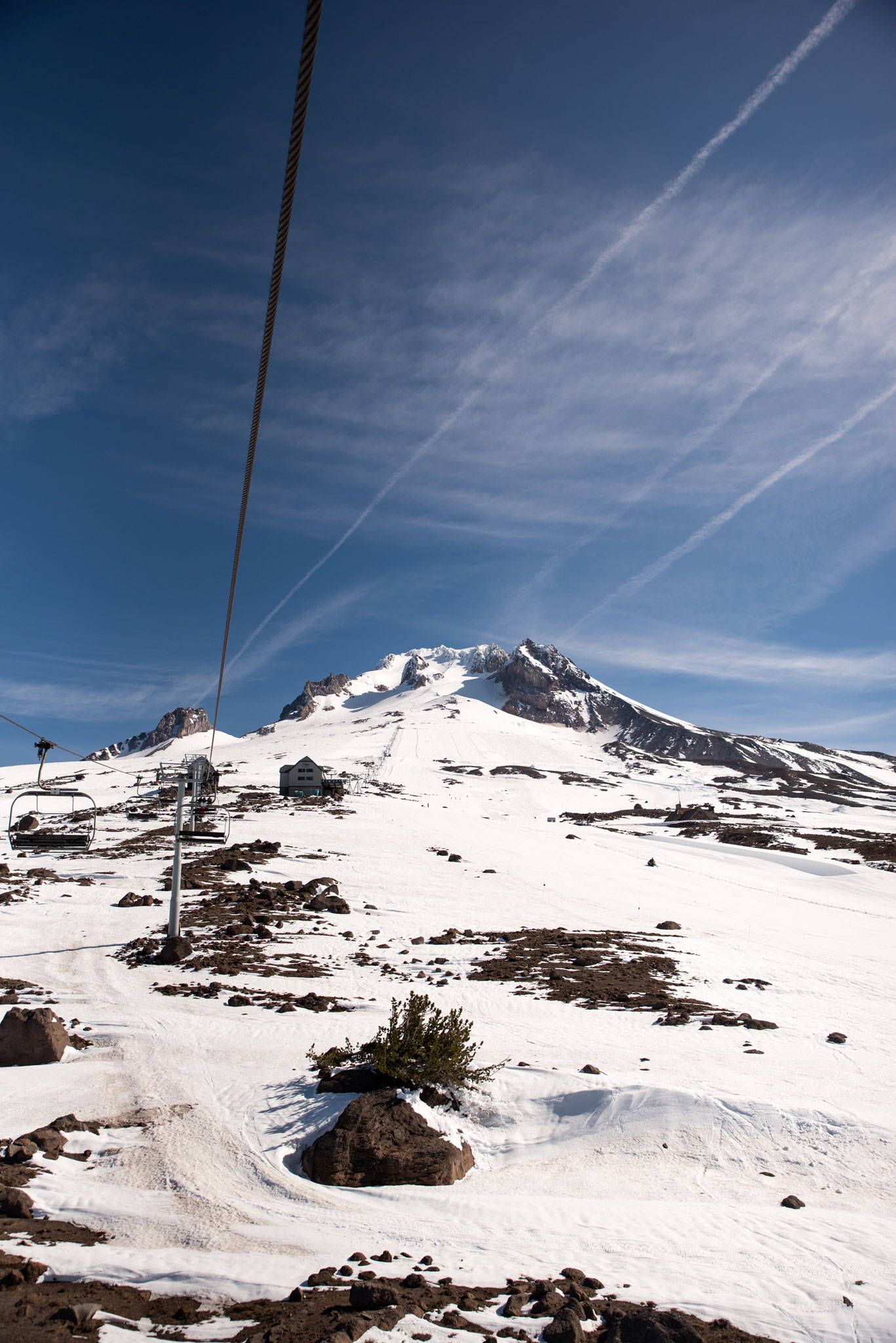 Nothing but bluebird skies and slushy slush on the horizon, the best skiing weather only second to a pow day. If you've never been to Hood in the Summer, make sure you do before you die!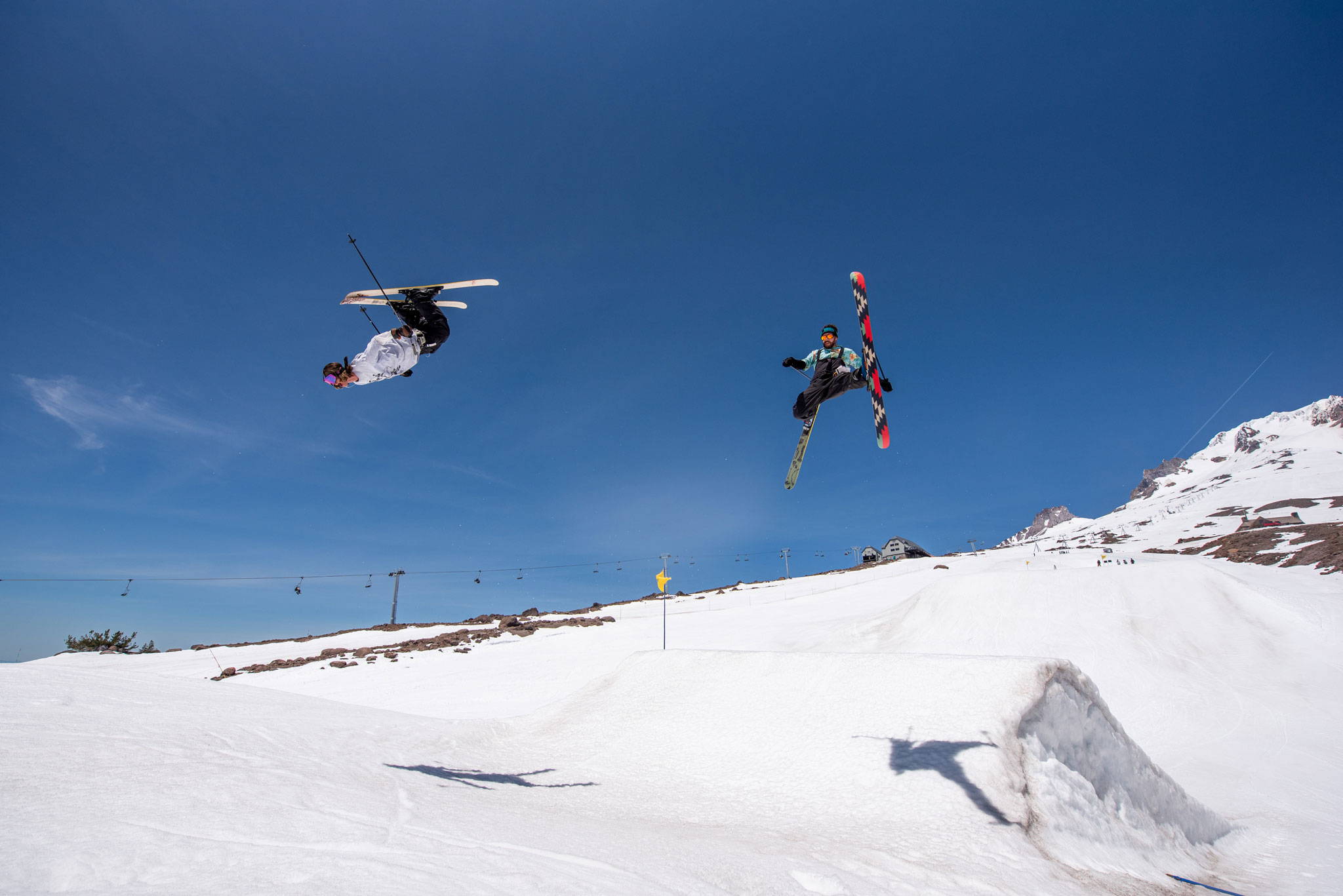 Andy Hoblitzelle blasts a massive backie while Taylor kicks it old school. Great example of years of hard work and dedication training for the Olympics paying off.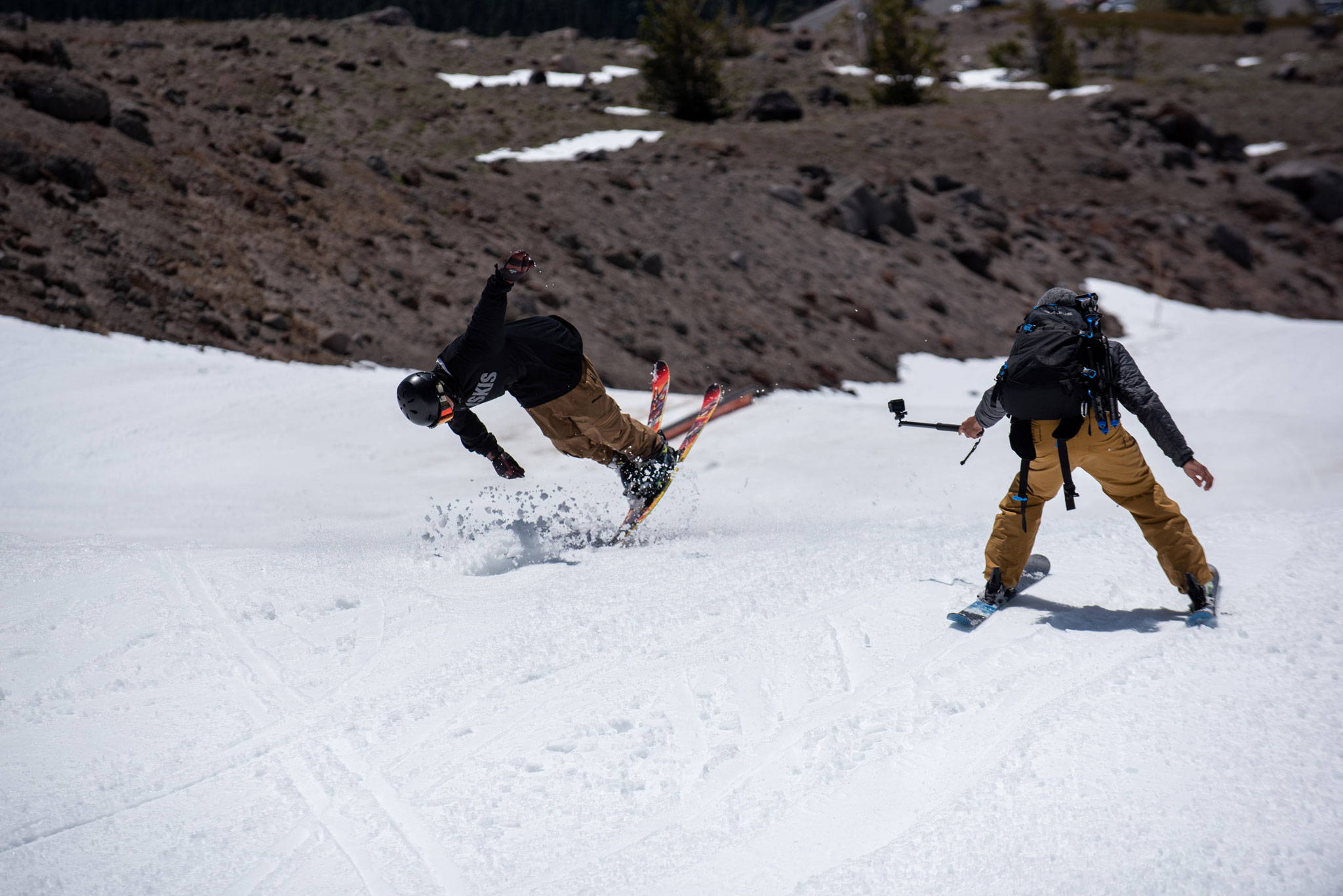 Justin "Juice" Kennedy butters a new Allplay for the camera. Look at those face shots! No friends on a slush day!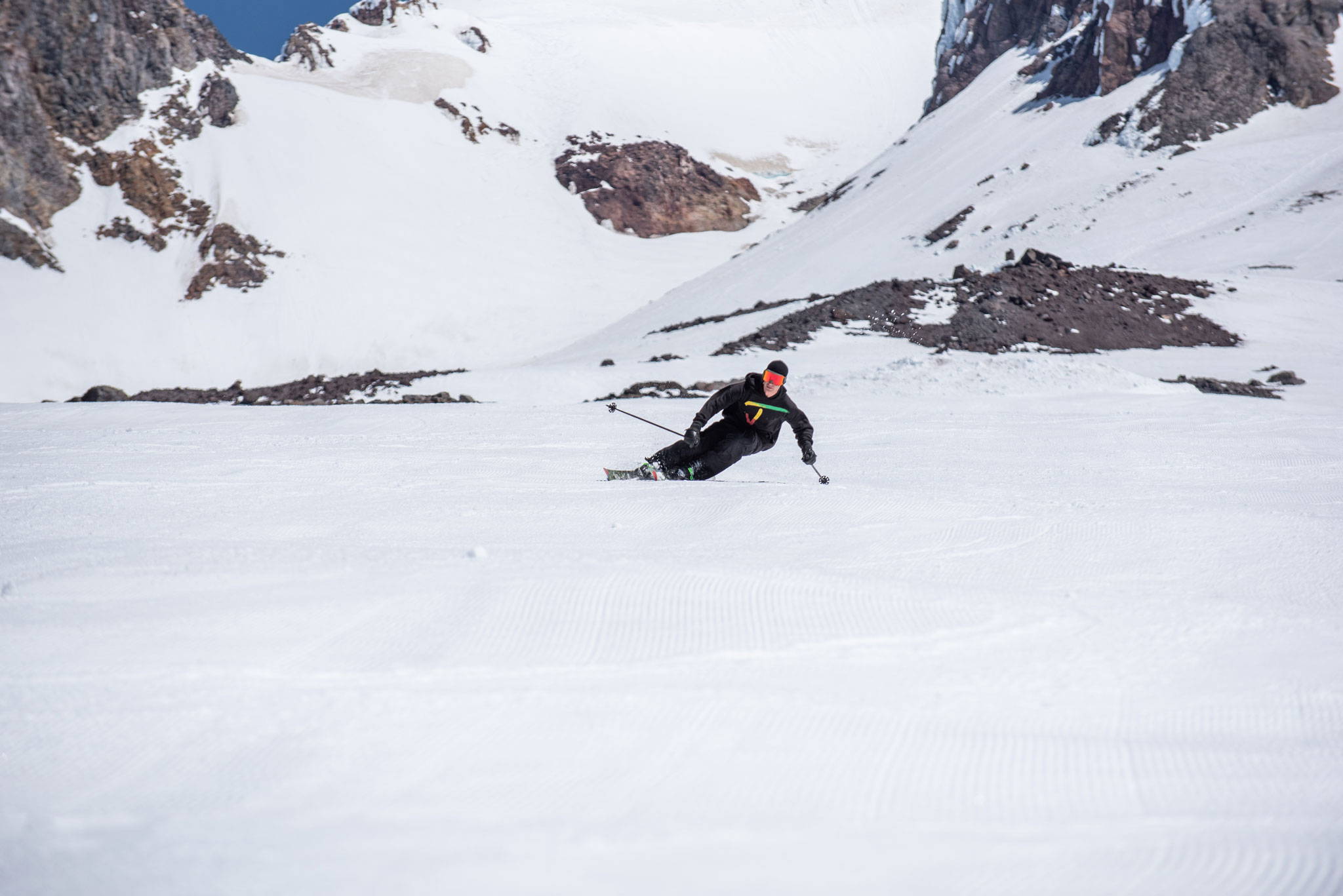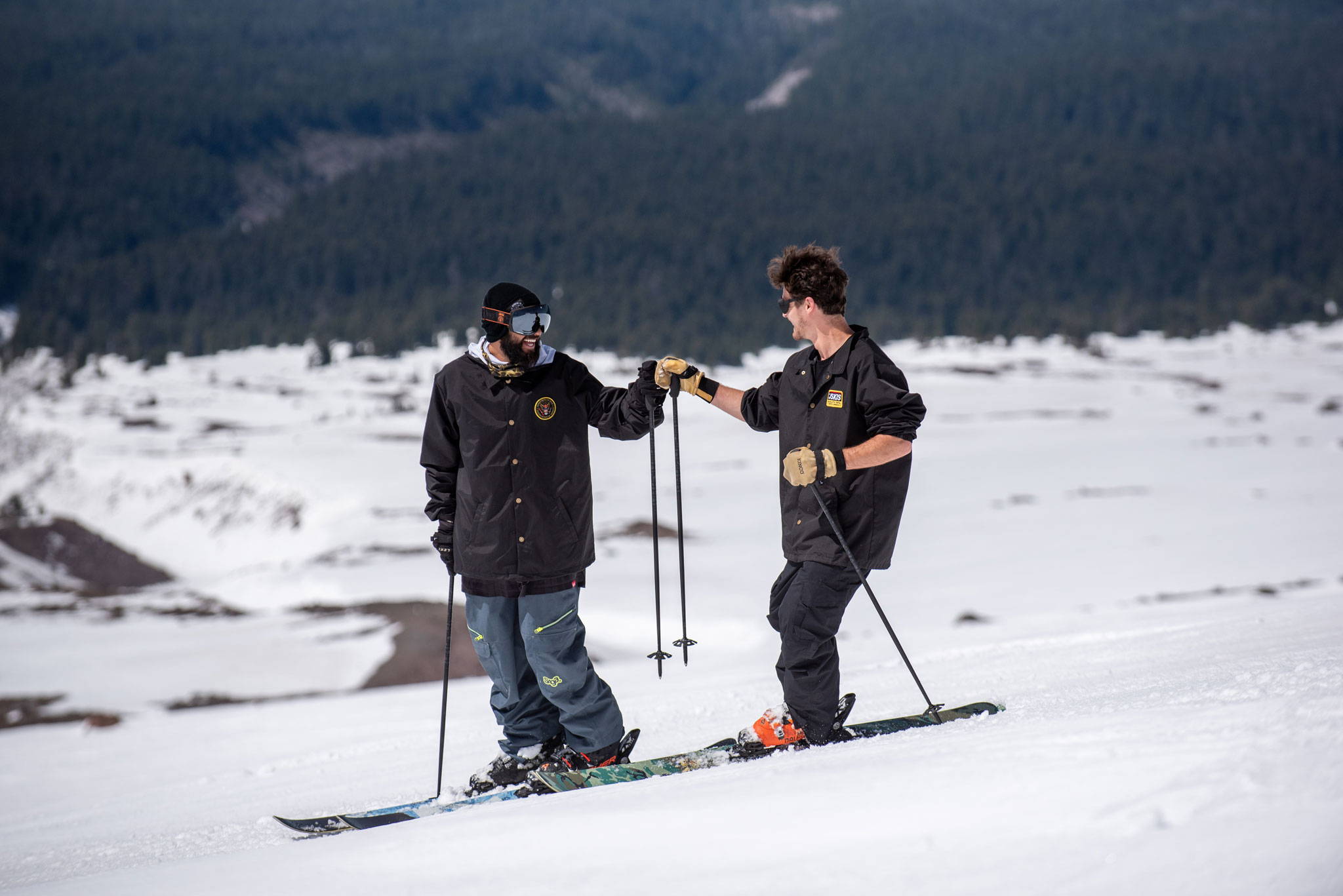 Big-mountain shredders Giray Dadali and Jake Little share the stoke. After these ski models posed for this photo, we carefully carried them down the hill so they wouldn't get hurt before their next modeling gig.
Timberline loc-dog Scrappy Joe Young shows us how it's done. With a nick name like Scrappy, you already know there were no boring moments... BRUUUTHER!!!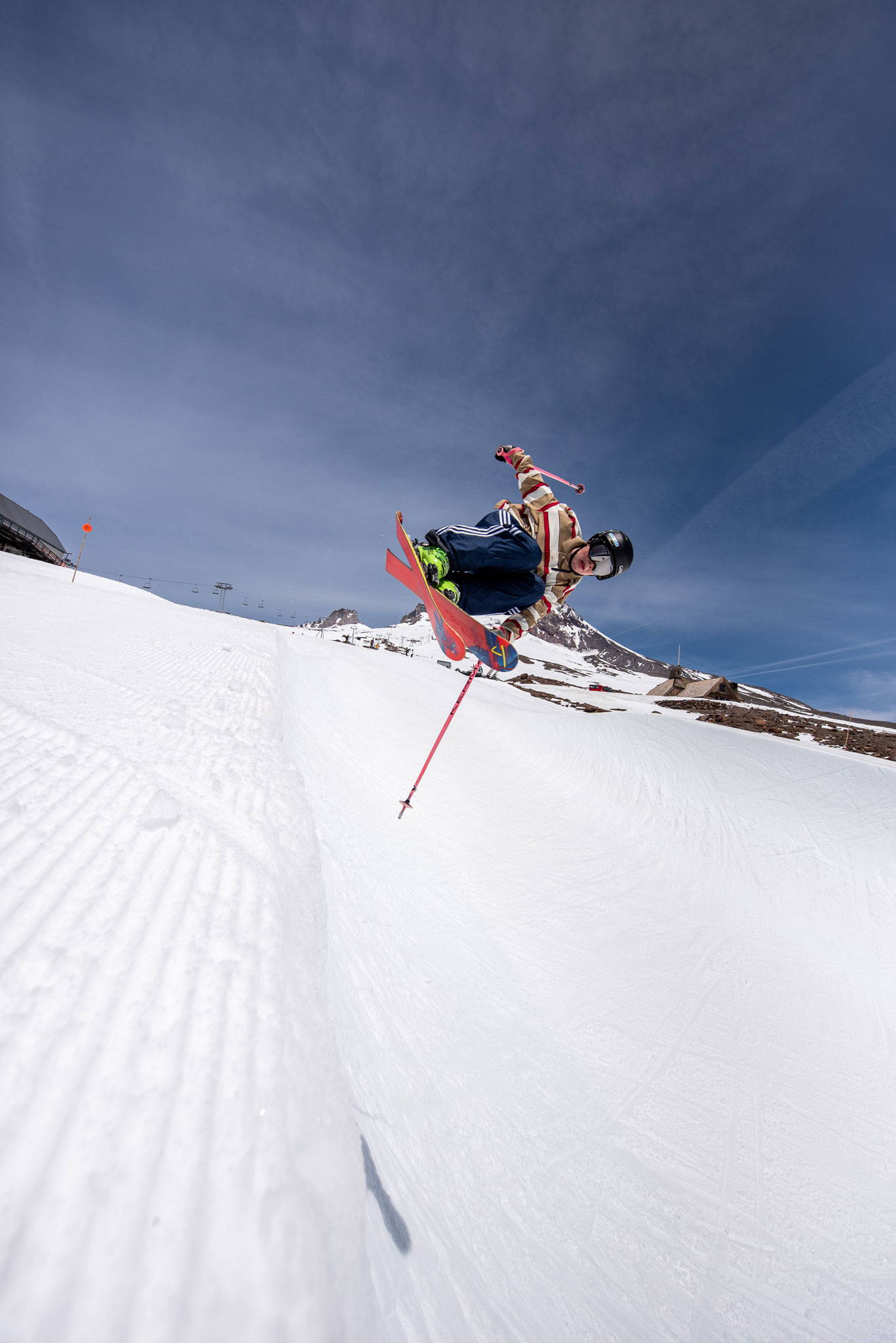 We bumped into 13-year-old Nate who's spending the entire summer at Wy'East Windells Academy. He flew all the way from Australia to ride this stunt ditch (and it's Winter there!!!). We put the first pair of new Limited Edition "Aloha" Max skis on his feet and he immediately got inducted into the Bunch. Note the OG Tom Wallisch Polo 🙏.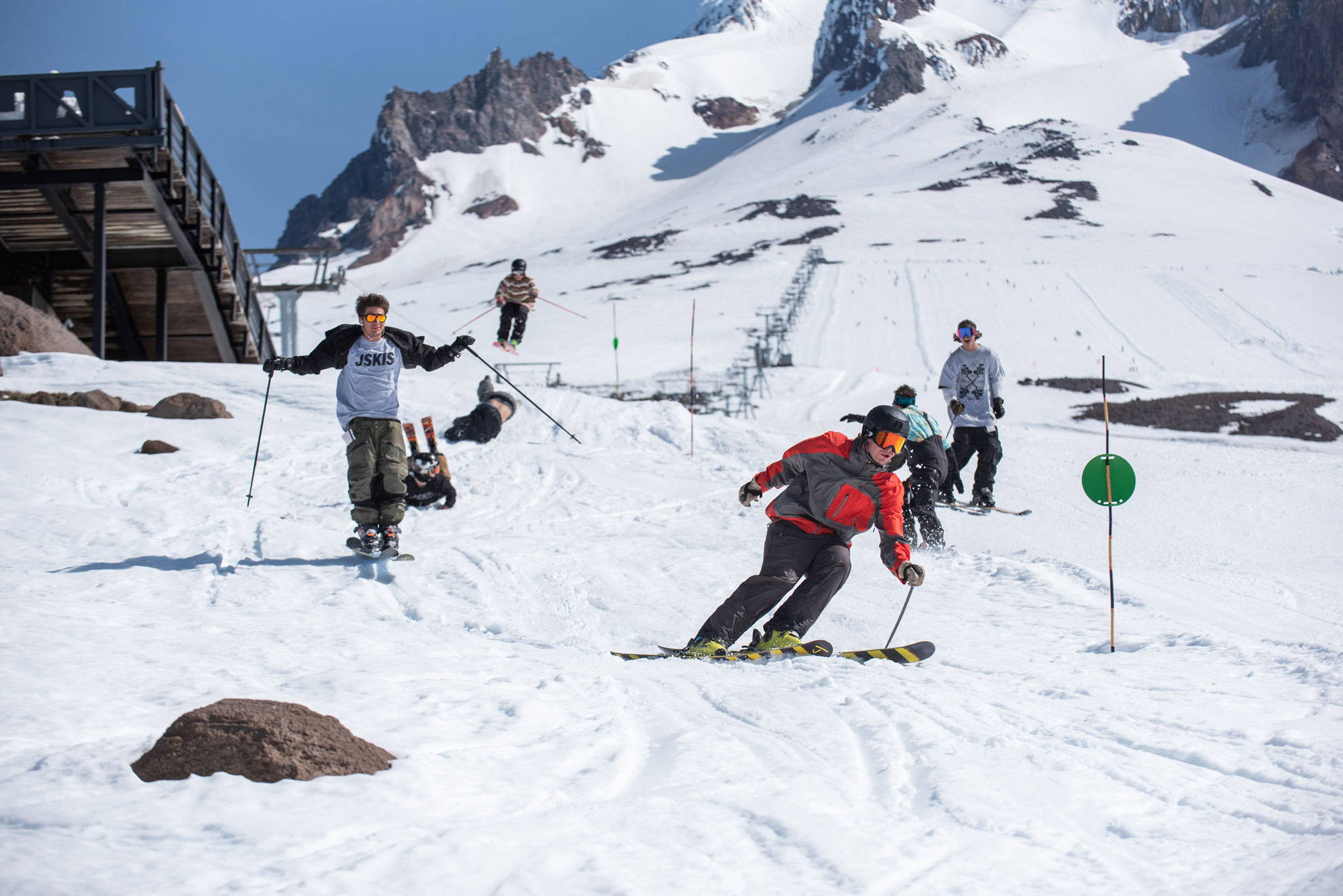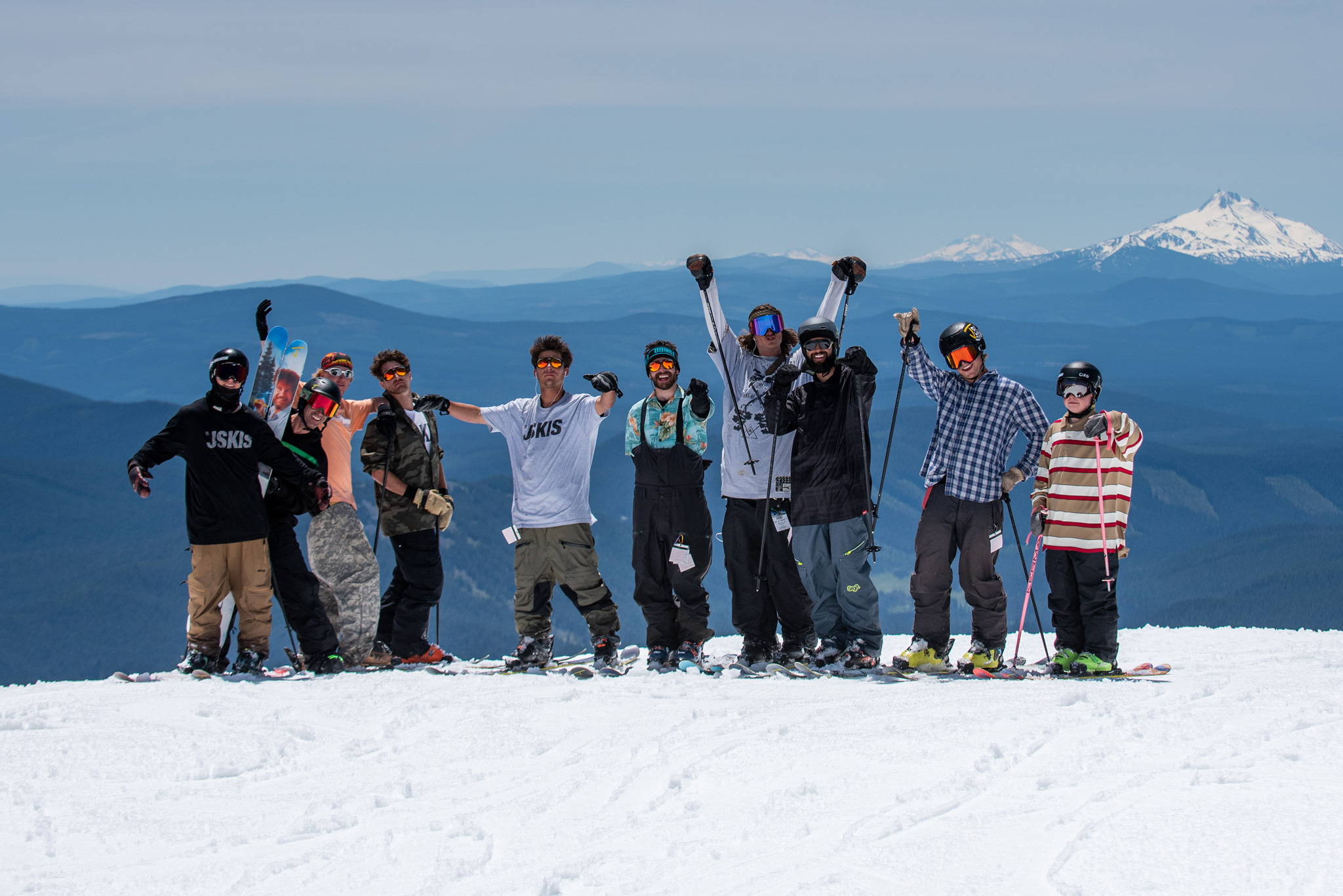 Crew of misfits, aka ski dorks, always ready to rumble!!!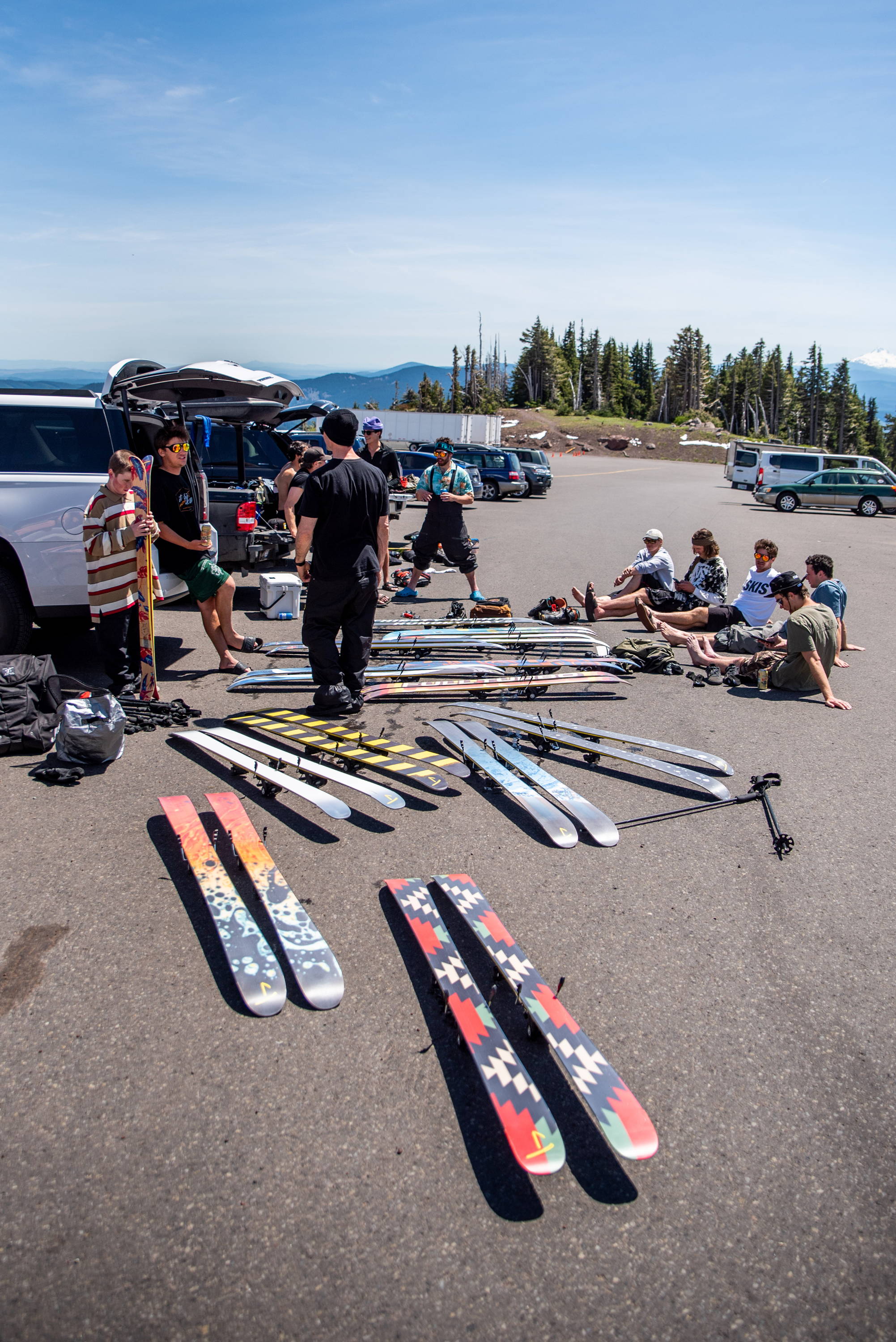 The parking lot après was hittin'. Security guards were on high alert protecting our new skis from the Paparazzi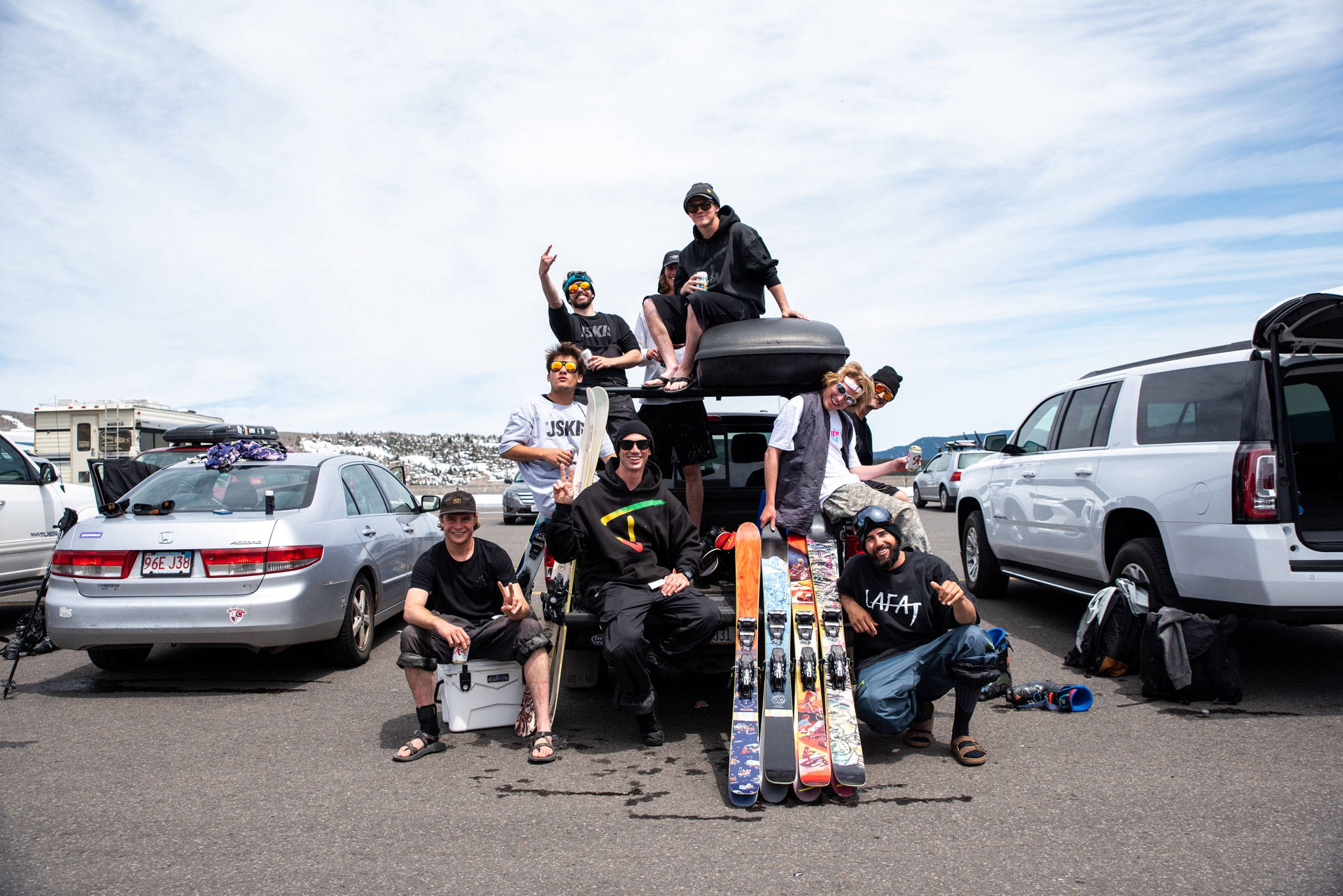 Like, really hittin'... Team X'treme dropping their new album soon!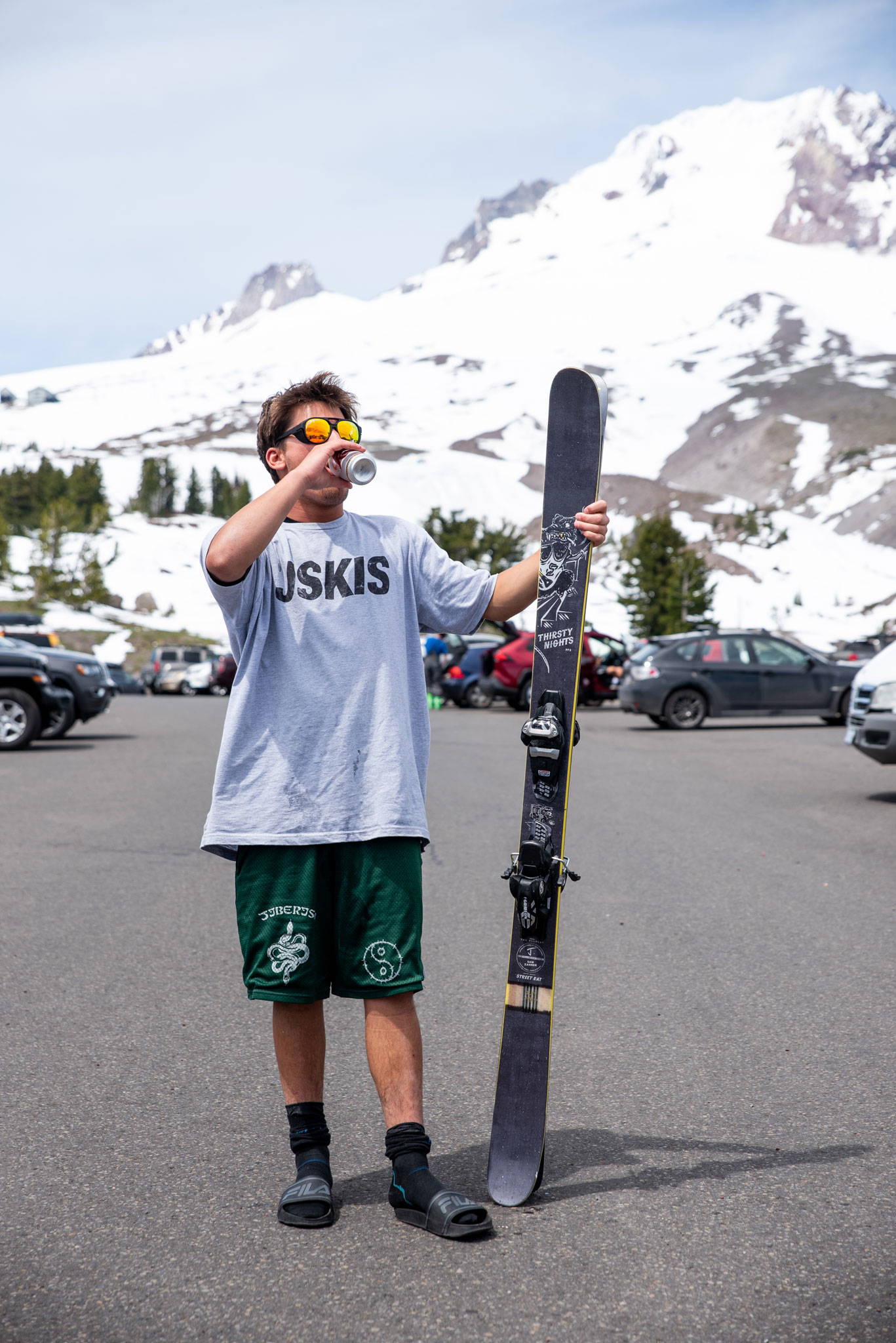 Sam Zahner collab and 14 other brand-new Limited Edition skis available August 1st @ 4:20pm EST exclusively on here on jskis.com... mark your calendars!!!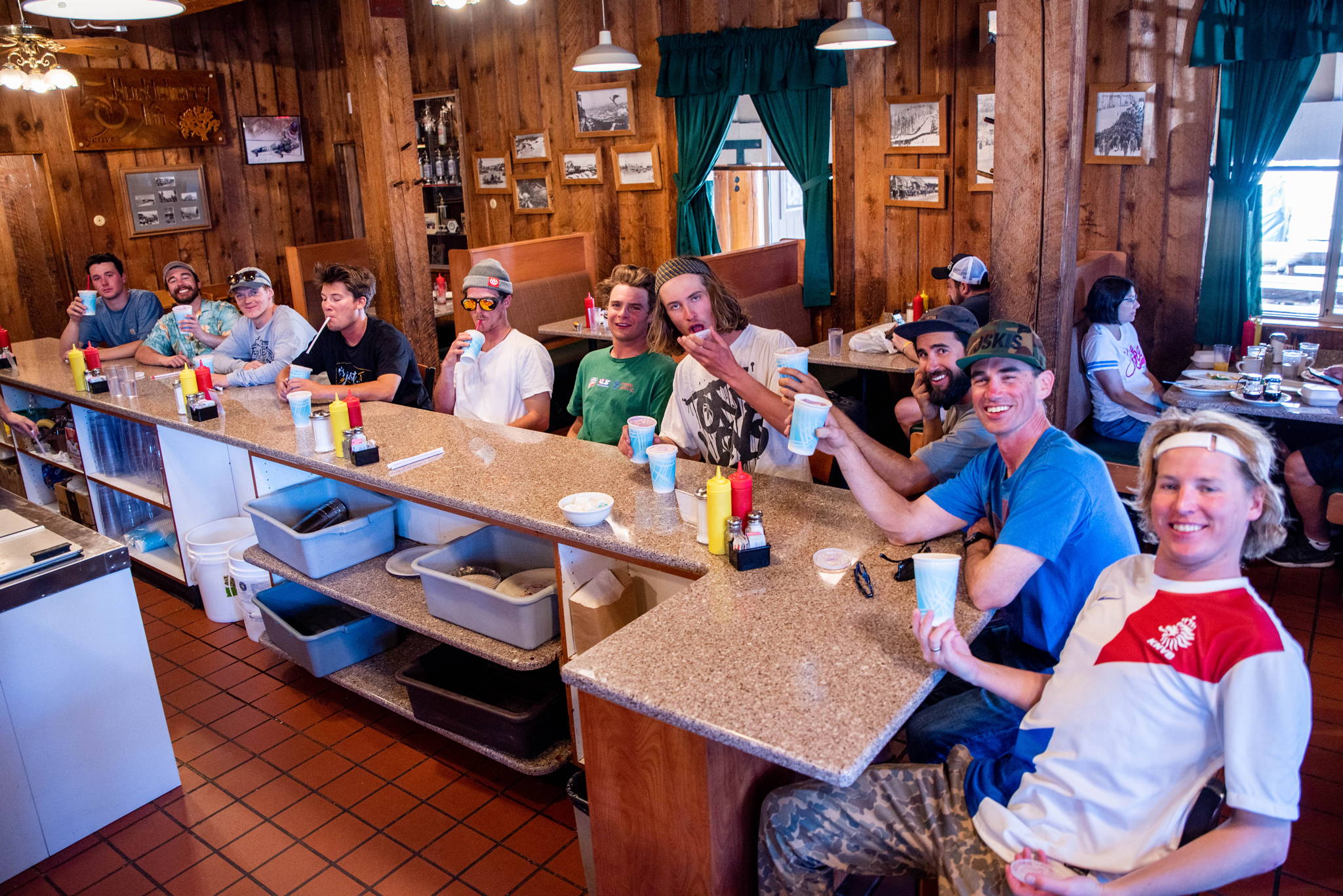 But first, no team trip to Hood would be complete without Huckleberry shakes! I've sat at this counter drinking the best shake in the world with some of the best athletes in the world for over 20 years. From the skiboard days with Mike Nick, to the newschool days with Skogen Sprang, the early Traveling Circus days with Will & Andy, and now these hooligans.
Hope to see ya there next year!
- J Lev
---
👇 TIME UNTIL NEW SKIS DROP 👇