Creating our new line of Limited Edition ski graphics takes months of work collaborating with some of the world's most talented artists. It's a crazy fun and rewarding process that is amazing to see months later on a ski in its final physical form!
This is a first time look behind the scenes at the process of creating these new graphics before they're available for purchase on July 30th!
---
Our graphic process starts by deciding what content we want on a ski and finding an artist to execute it. In this case, Dan Burr drew a badass brown trout for the "Trutta" ski.
---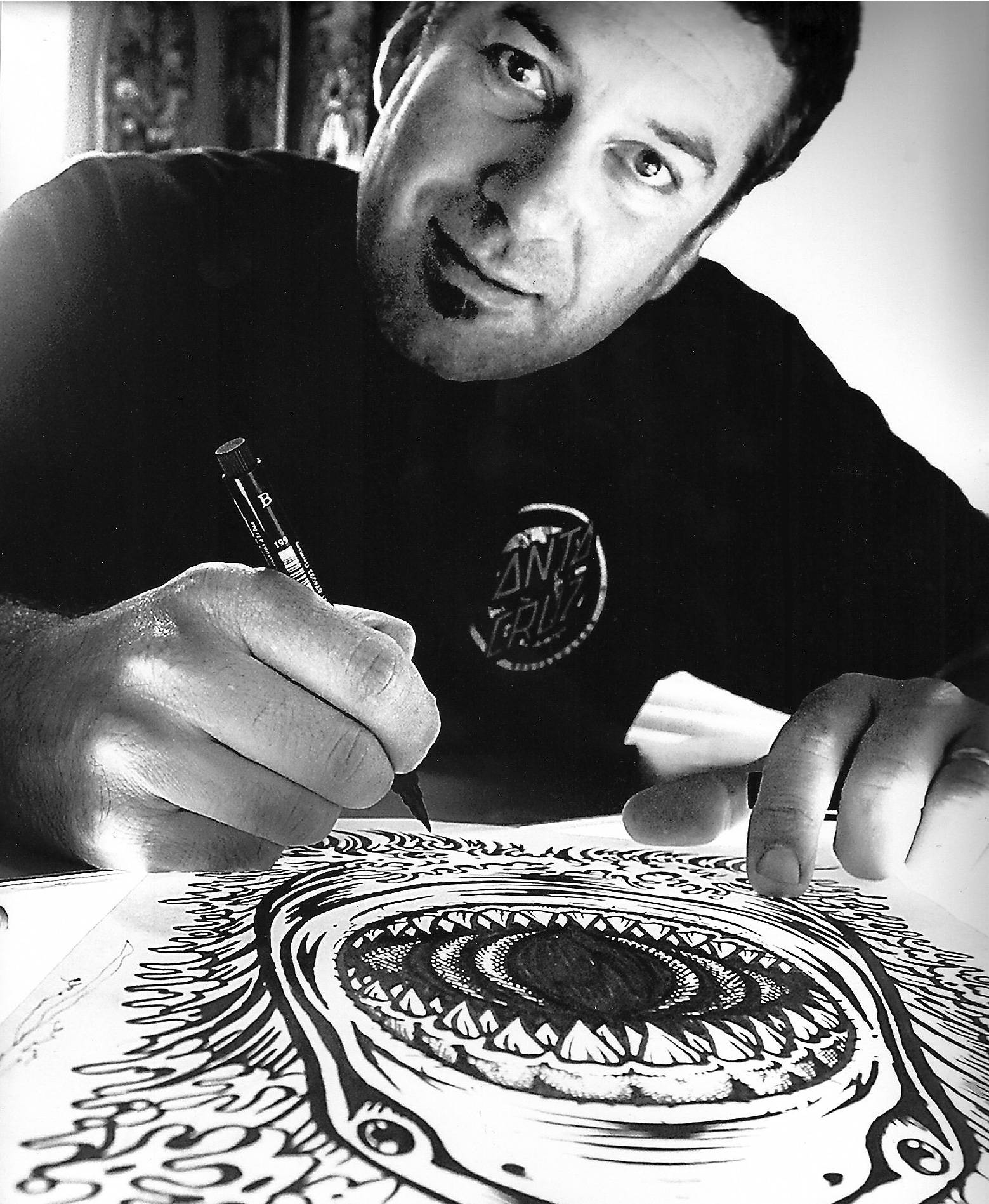 Sometimes we simply know of an artist we want to work with and let them go wild on a canvas. Remember the Line Afterbang? This is the man behind the madness, Jimbo Phillips, and he's back for more.
---
Other times an artist is referred to us from someone we've worked with in the past. This is Elyse Dodge, a friend of David Pirrie's who did the "Shuksan" graphic last season, and she cooked up something incredibly unique.
---
---
Elyse in action. For our collaboration she painted the legendary "Cerro Torre" mountain in Patagonia.
---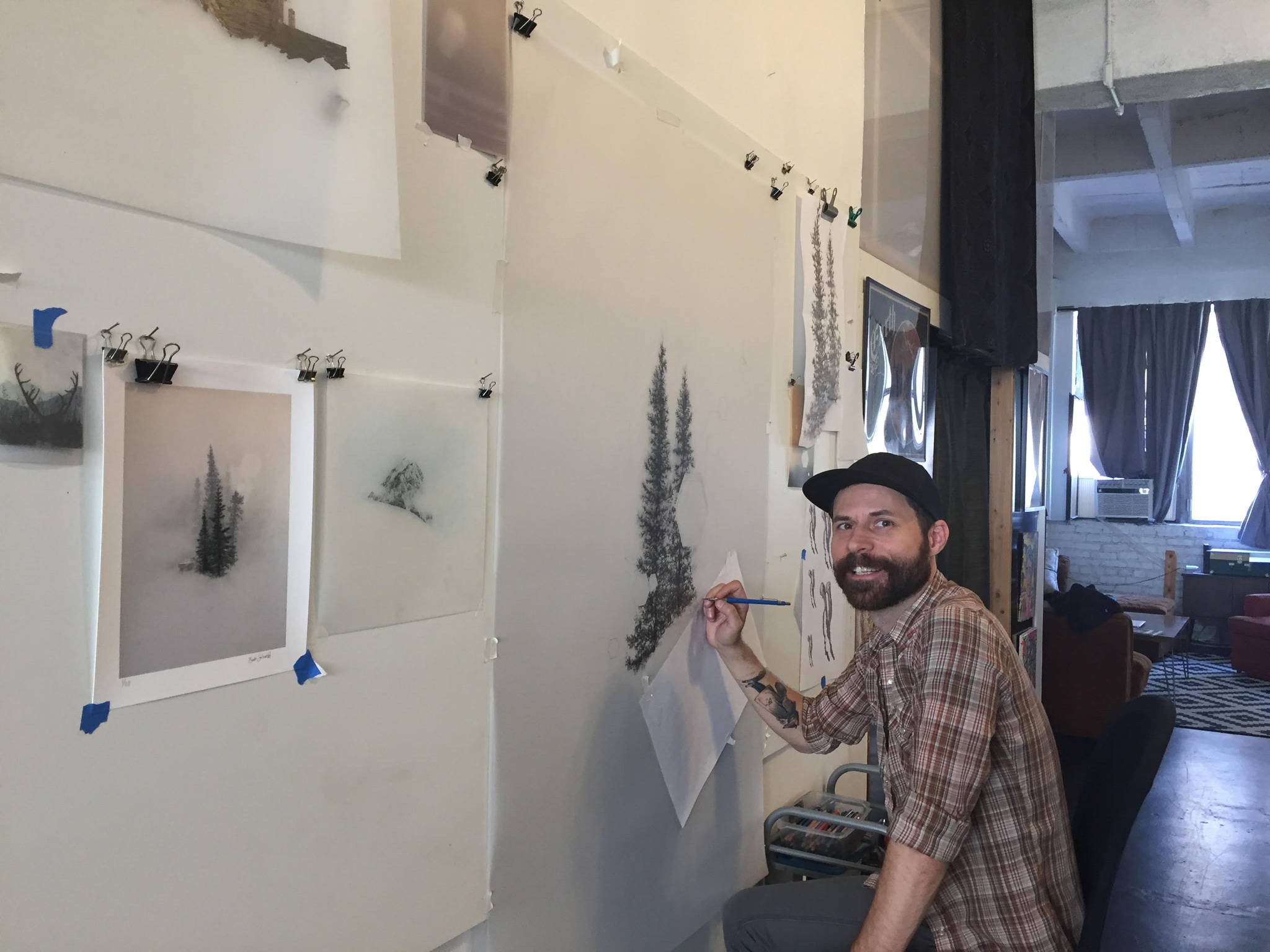 Welcome back, Brooks! Brooks did the art for our legendary "Lone Pine" Metal ski in 2018 and now he's got a brand-new graphic.
---
---
In case you don't remember Brooks, his process is rad. All of his pieces are 3D resin layers and the one he did for this ski is next level!
---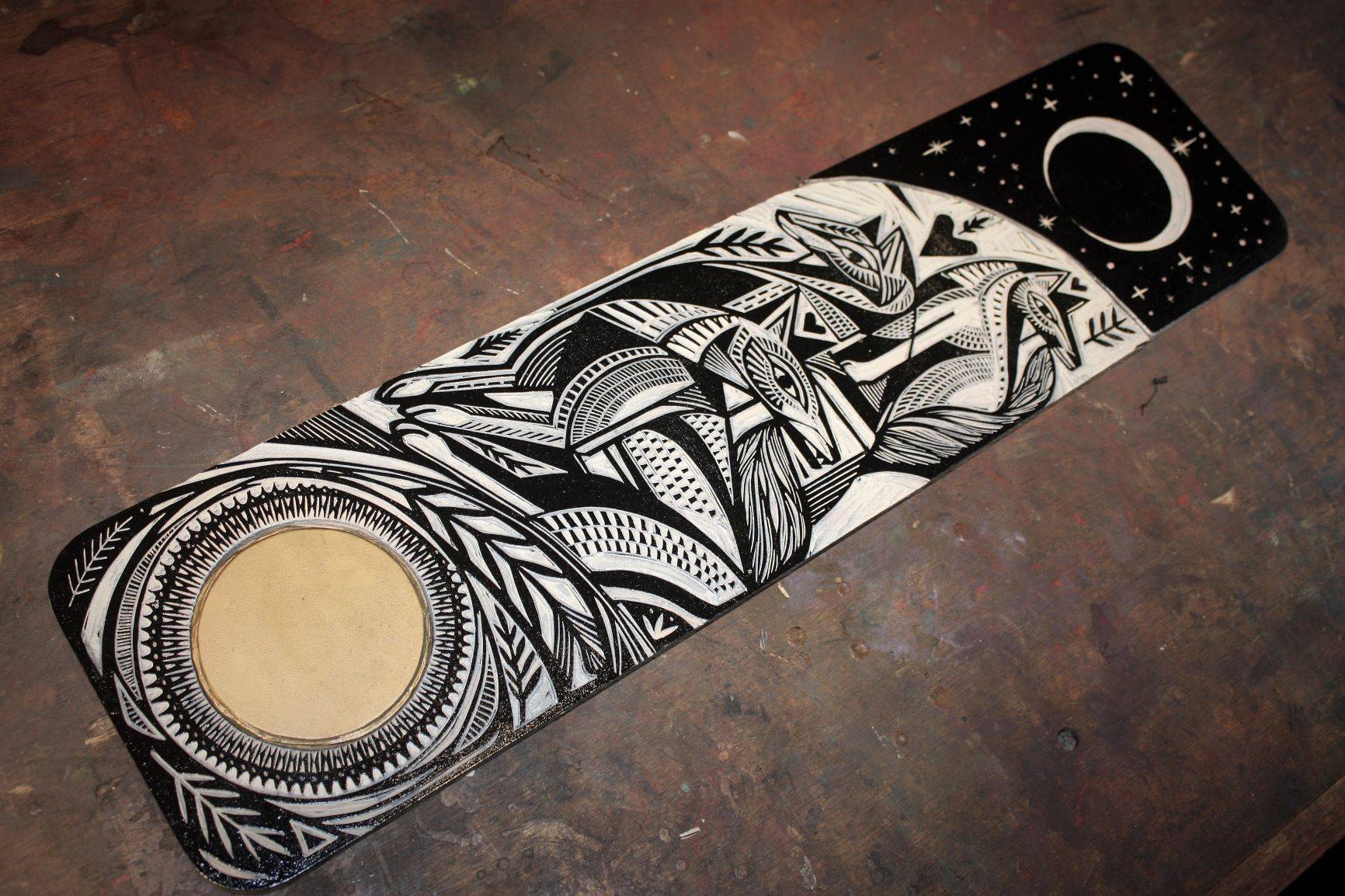 Most of the time we receive art in its original form like this wood block print from David Hale. Then it's up to us to maintain the original artwork's magic while fitting it to the long, skinny shape of a ski!
---
---
This is where Fank shines, bringing David's "Moondogs" print to life on the Friend ski!
---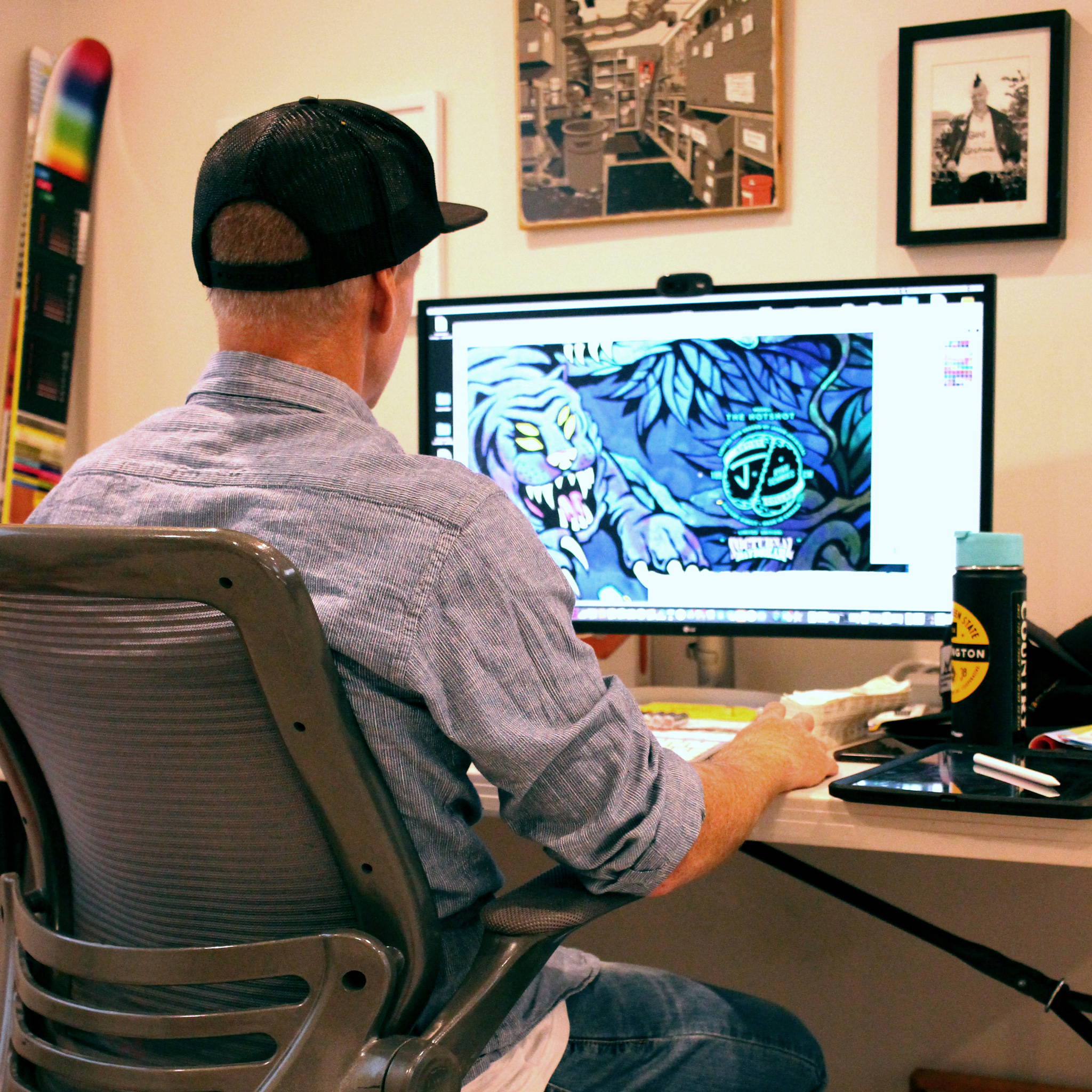 Fank mocks up another rad piece of artwork to fit a new Hotshot ski
---
---
There are times however when an artist creates their piece specifically in the shape of a ski, like illustrator Chris Delorenzo did here on the Slacker "First Tracks"
---
Once Fank finalizes graphics and we get approval from the artists we send them off to the factory for test prints... sometimes it takes a few tries to get them perfect like this "Peacekeeper" Allplay!
---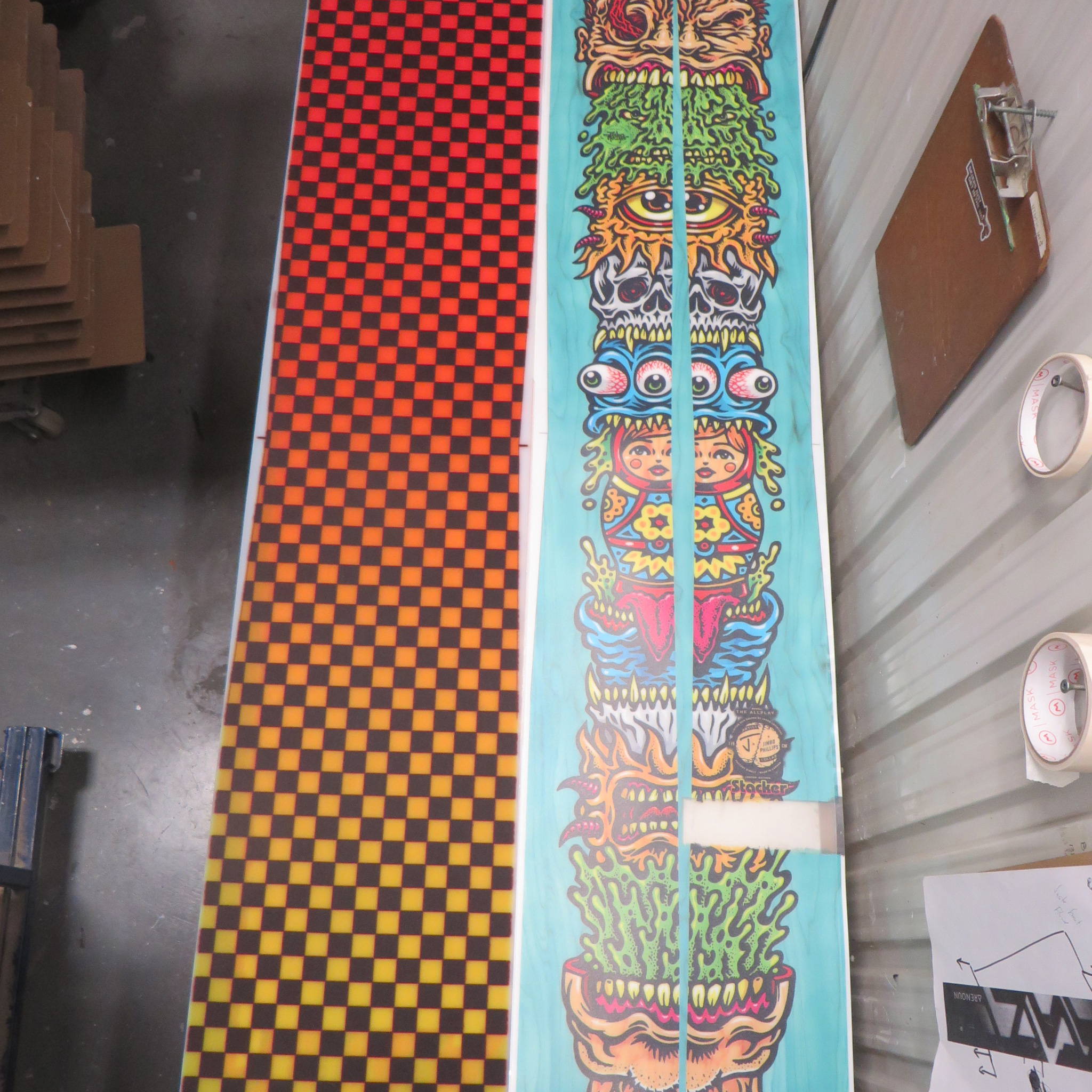 Jimbo Phillip's "STACKED" marks his return to the world of ski graphics!
---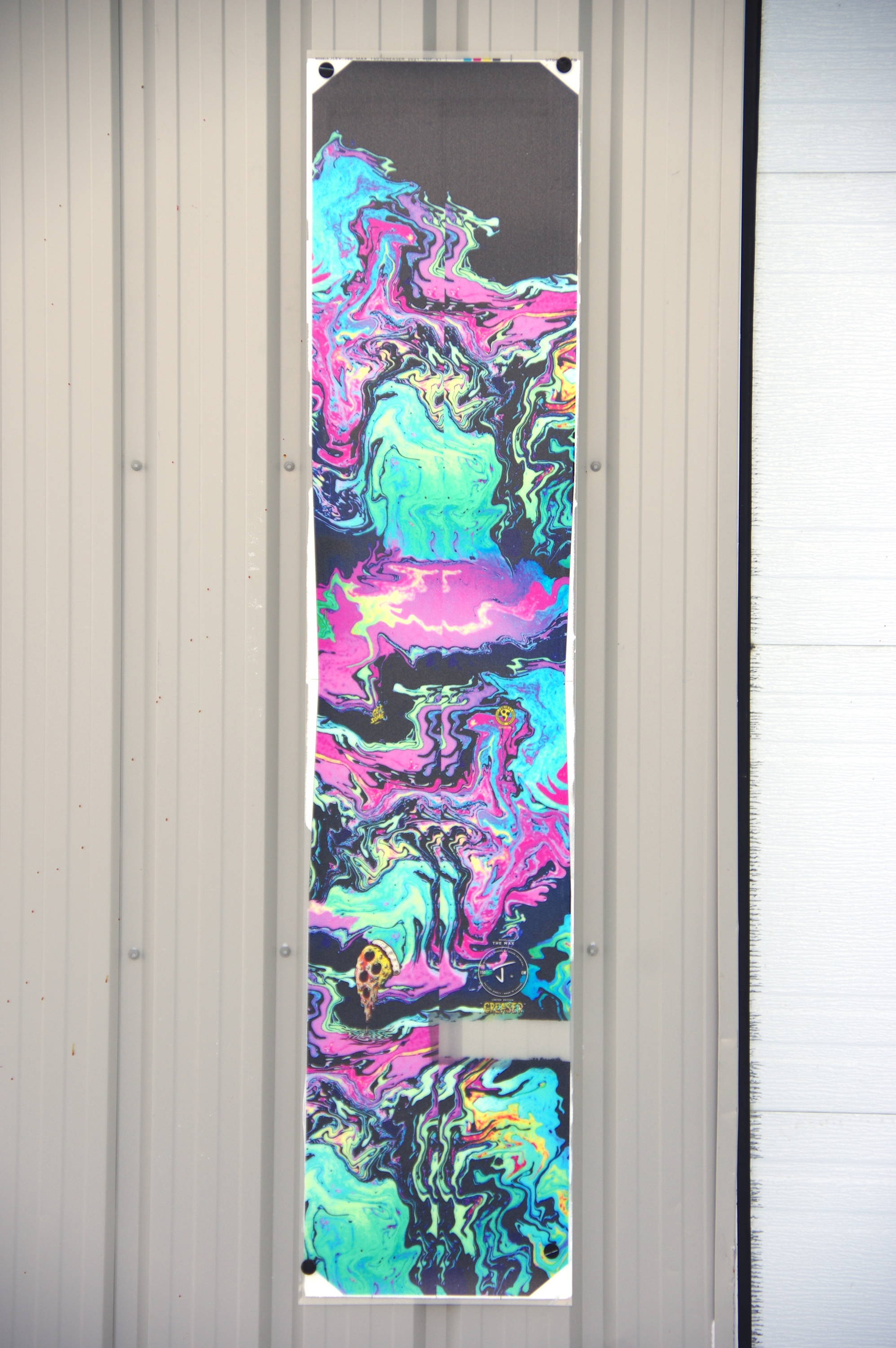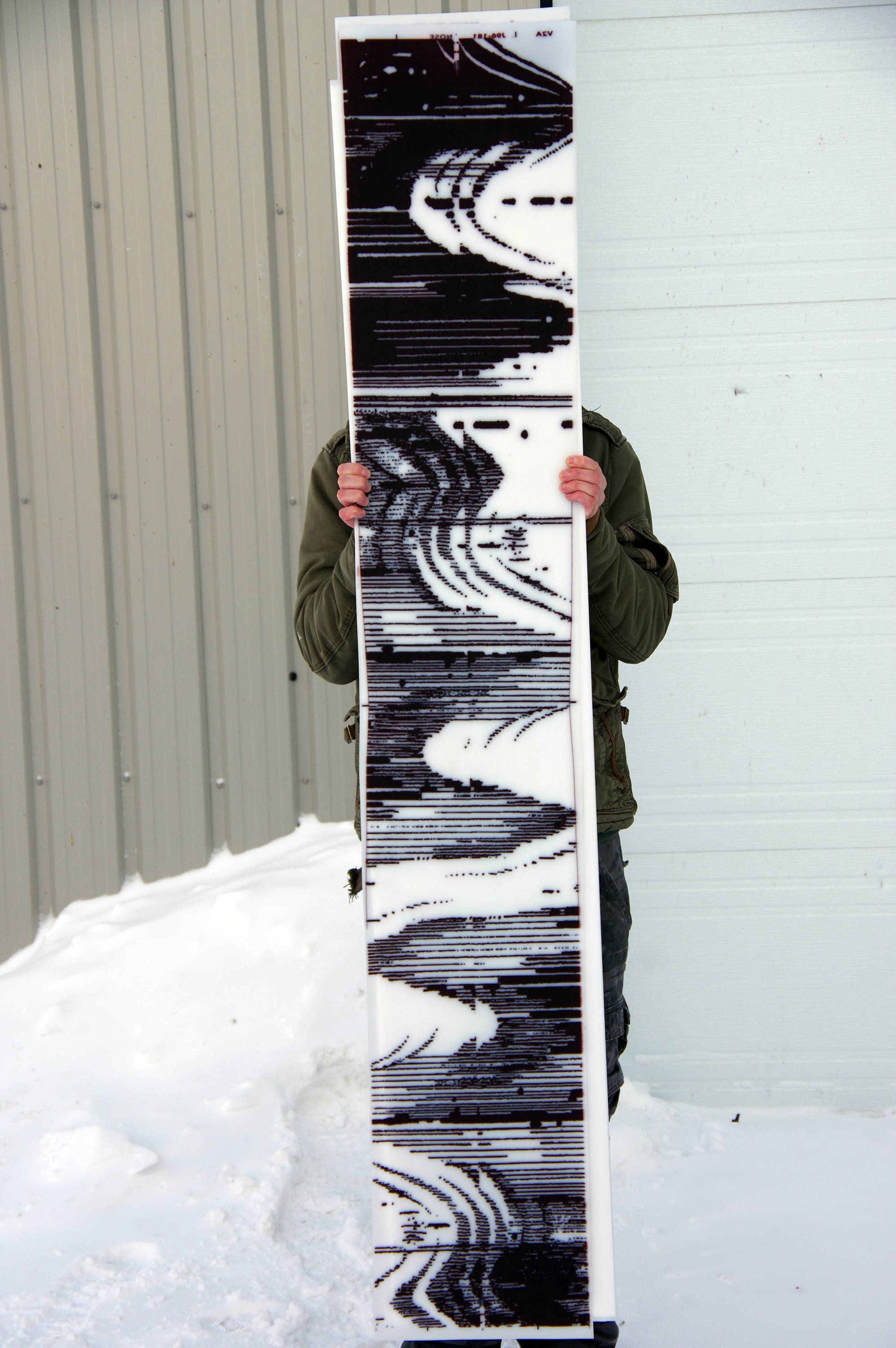 Gotta get the perfect light to see those colors and sometimes outside in the snow is the only way!
---
You didn't actually think we'd let a year go by without letting Ryan Schmies go wild on a graphic, did ya?!
---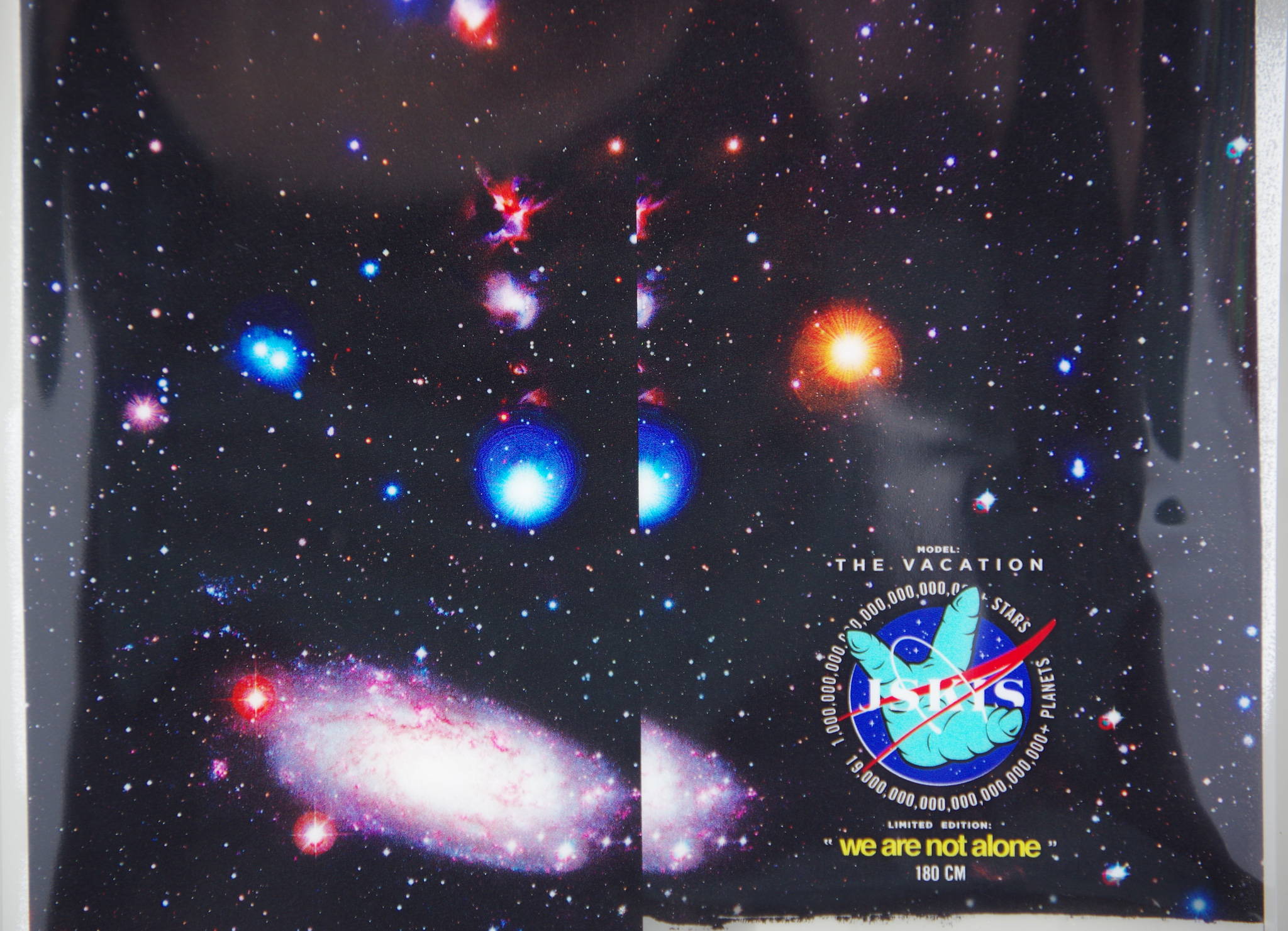 I'm not sayin' it's aliens, but... 👽
---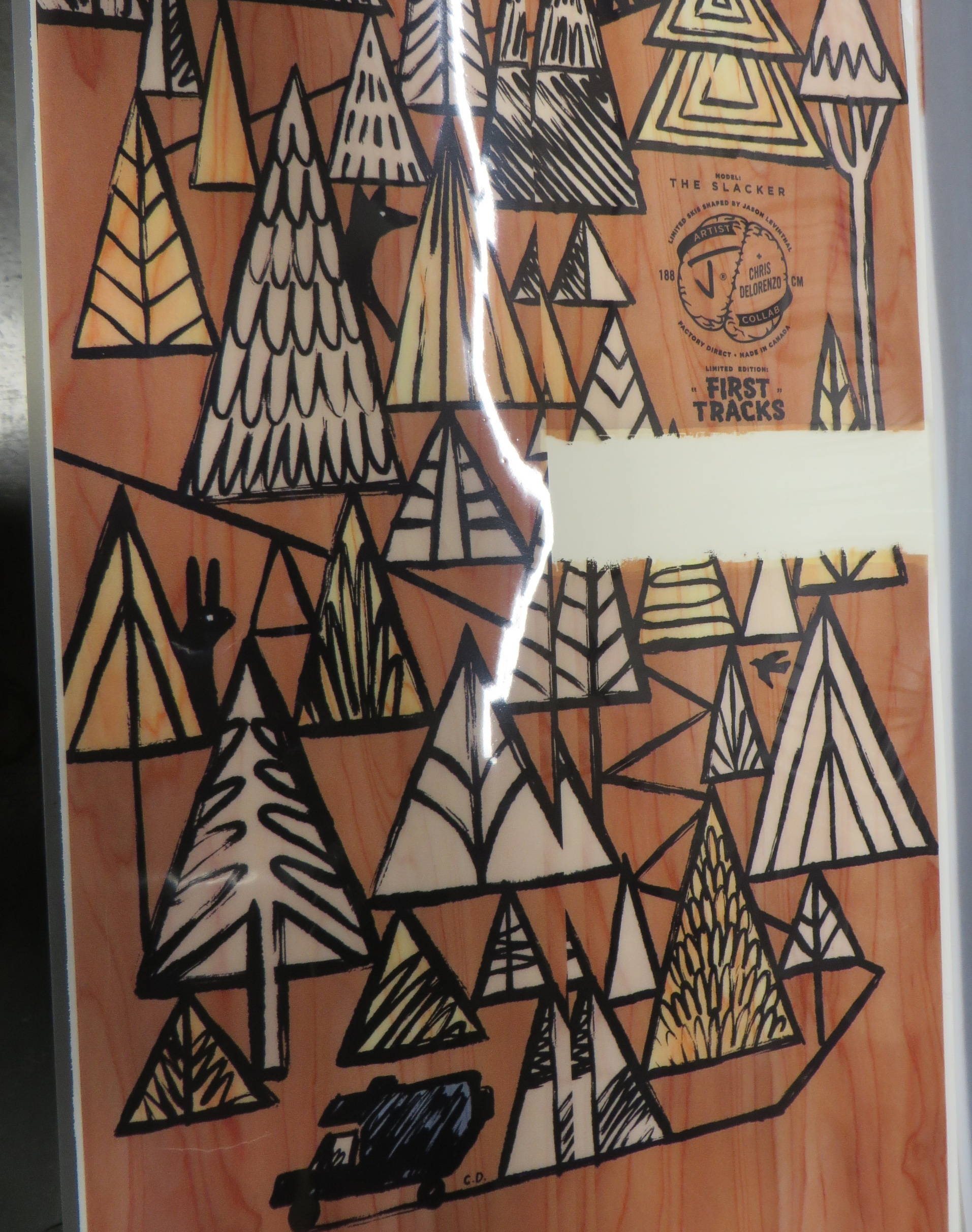 Chris' "First Tracks" artwork came to life on woodgrain!
---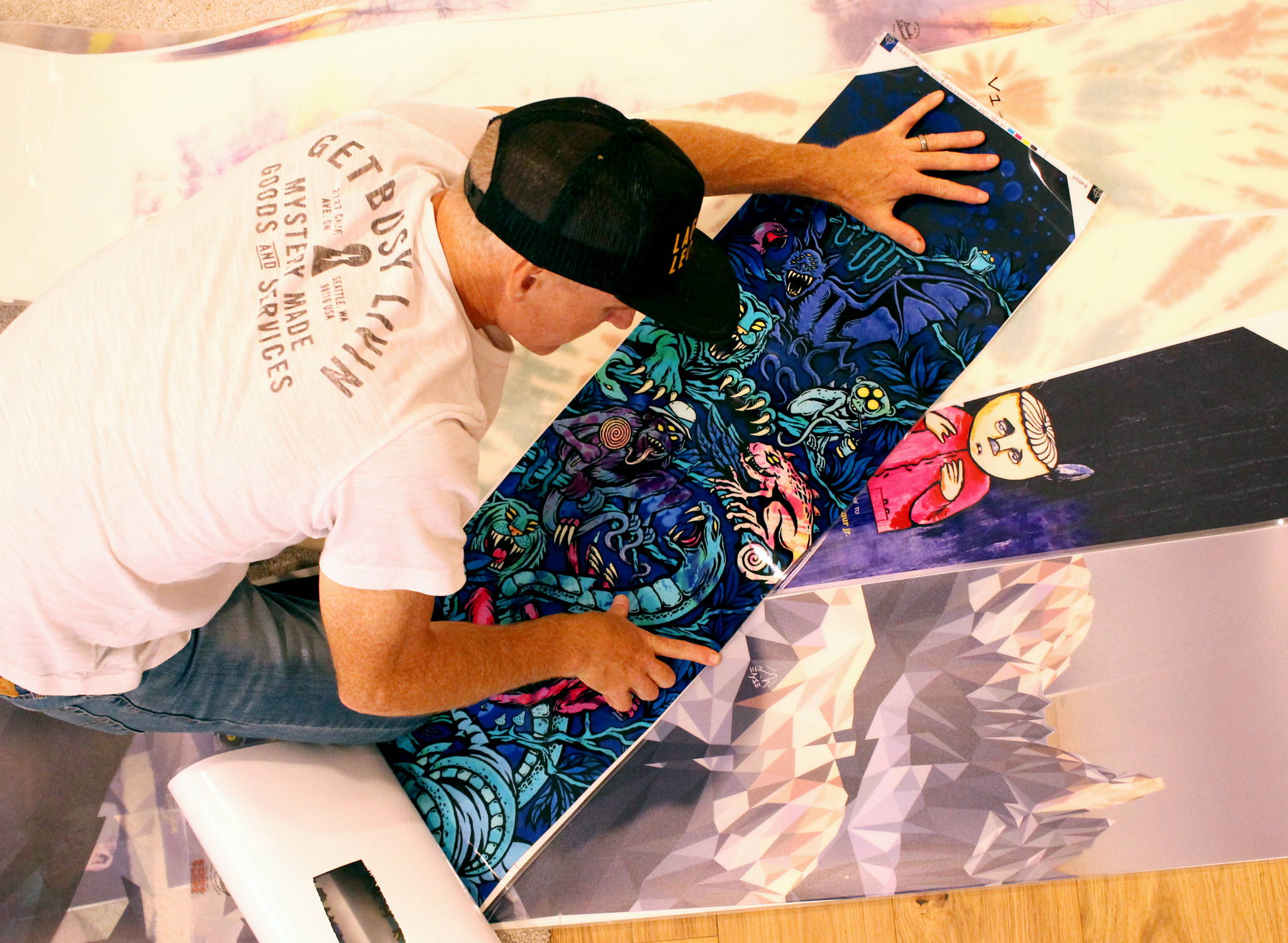 Samples start rolling into the office in Spring so we can inspect them before giving the final go ahead on production
---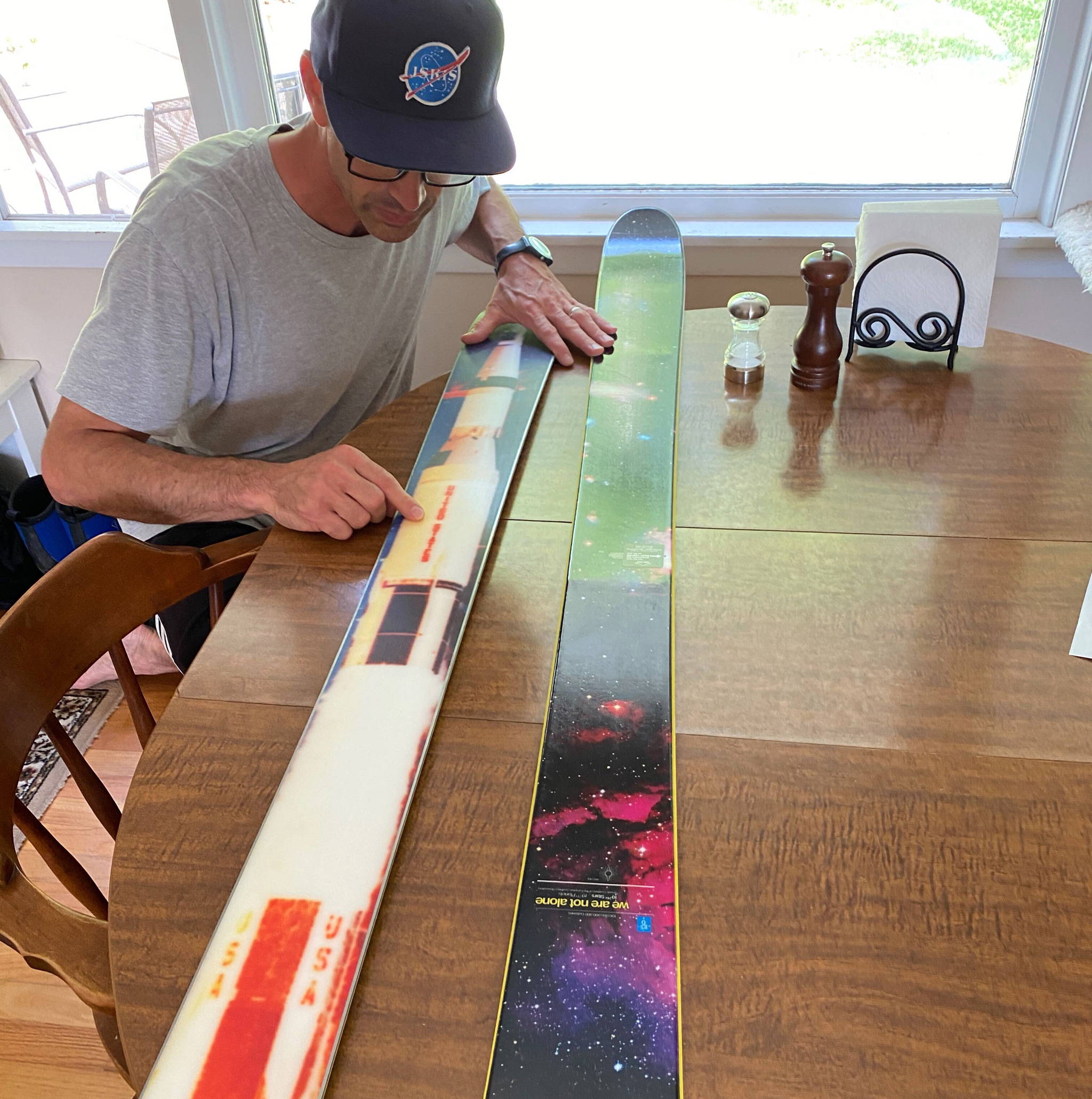 This is one of my favorites this year. The topsheet is all REAL photographs of space!!
---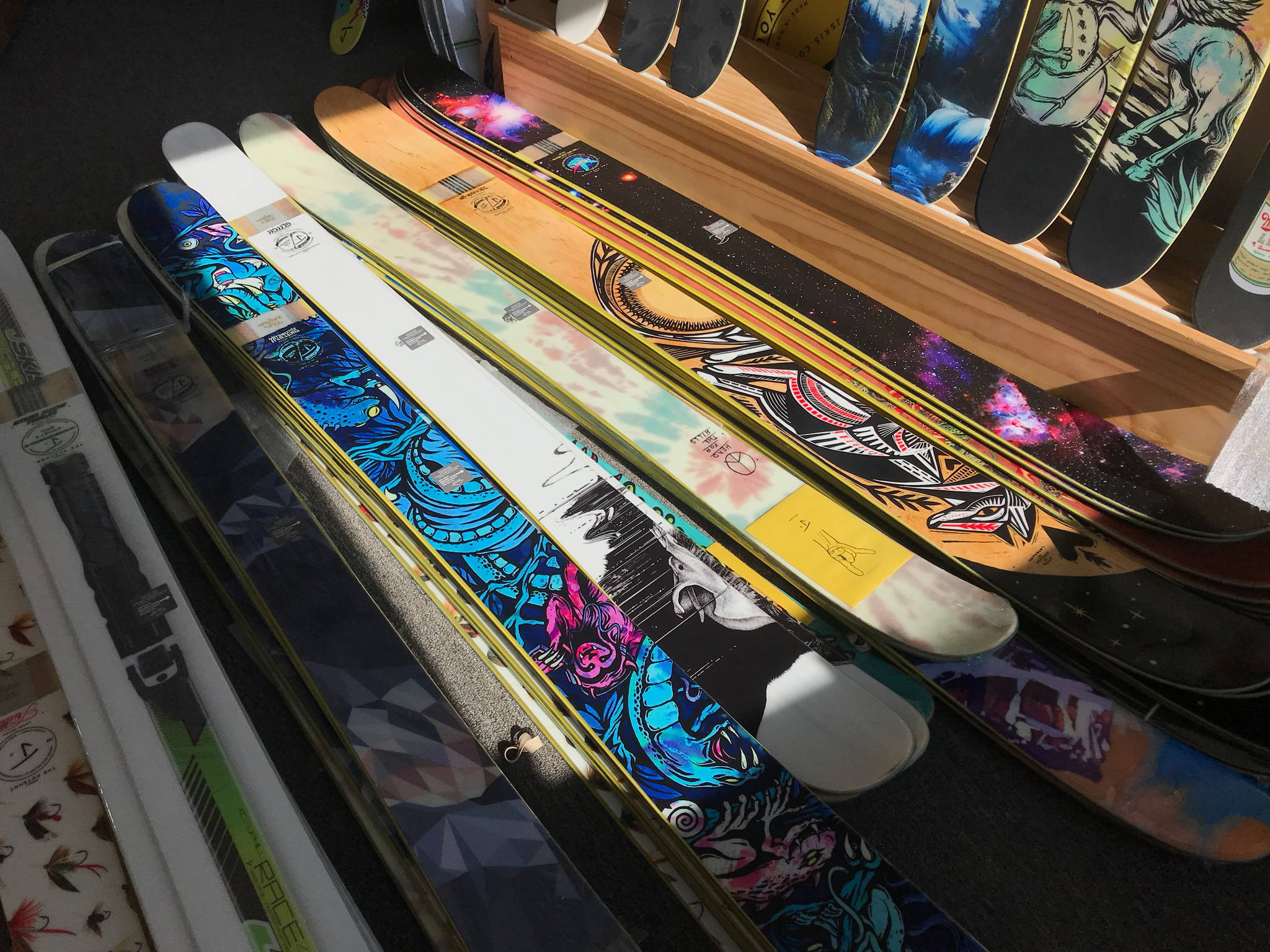 Over a dozen new Limited Edition skis available July 30th @ 4:20pm EST exclusively on jskis.com... mark your calendars!!!
- J Lev
👇 TIME UNTIL NEW SKIS DROP 👇