The Masterblaster
Thundercloud
DDC x J Collab
J Says Best For: Groomers / Boot deep powder / Trees / Crud / All-mtn
Waist Width: 99mm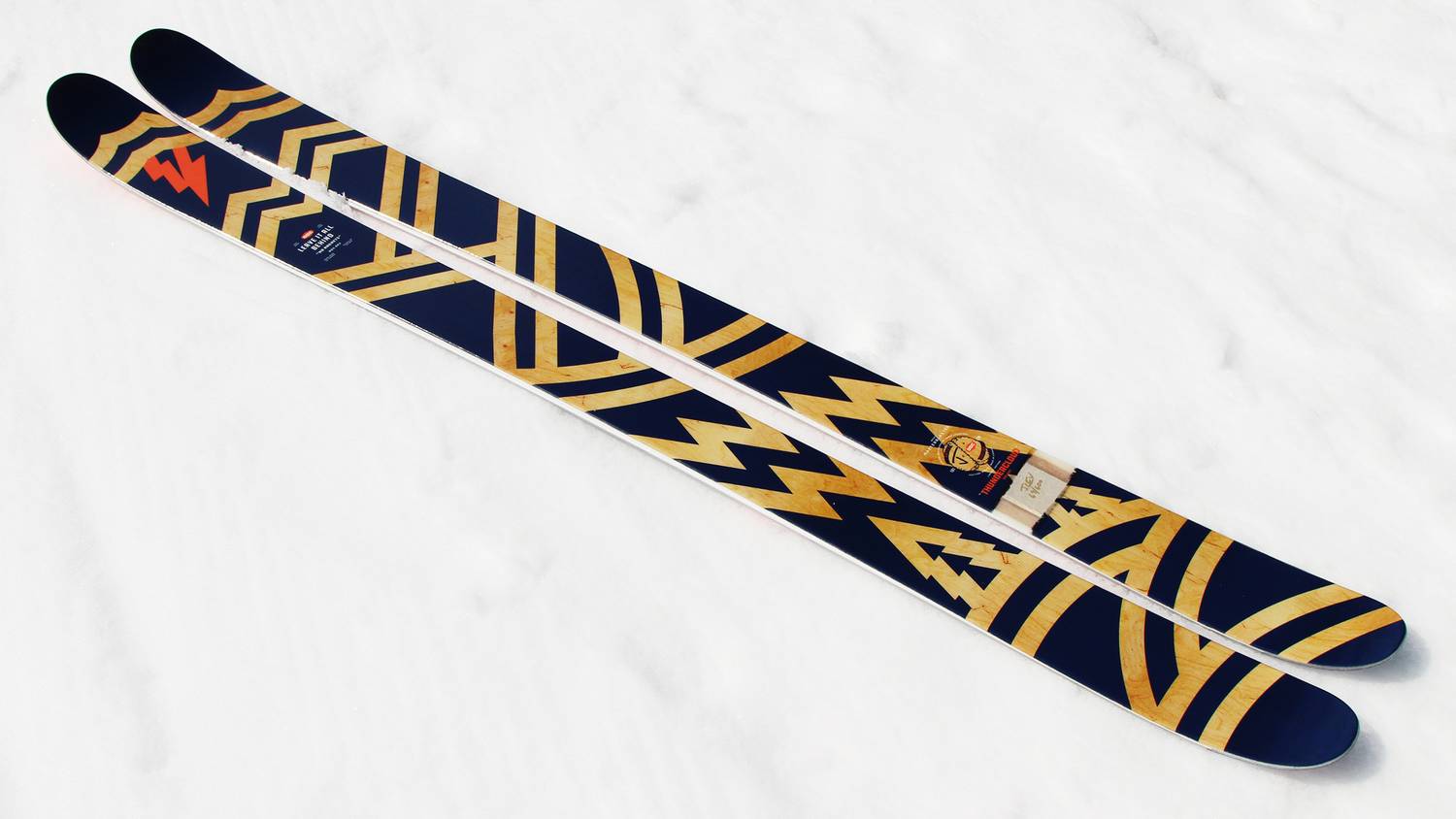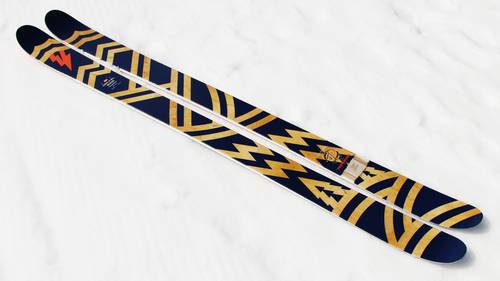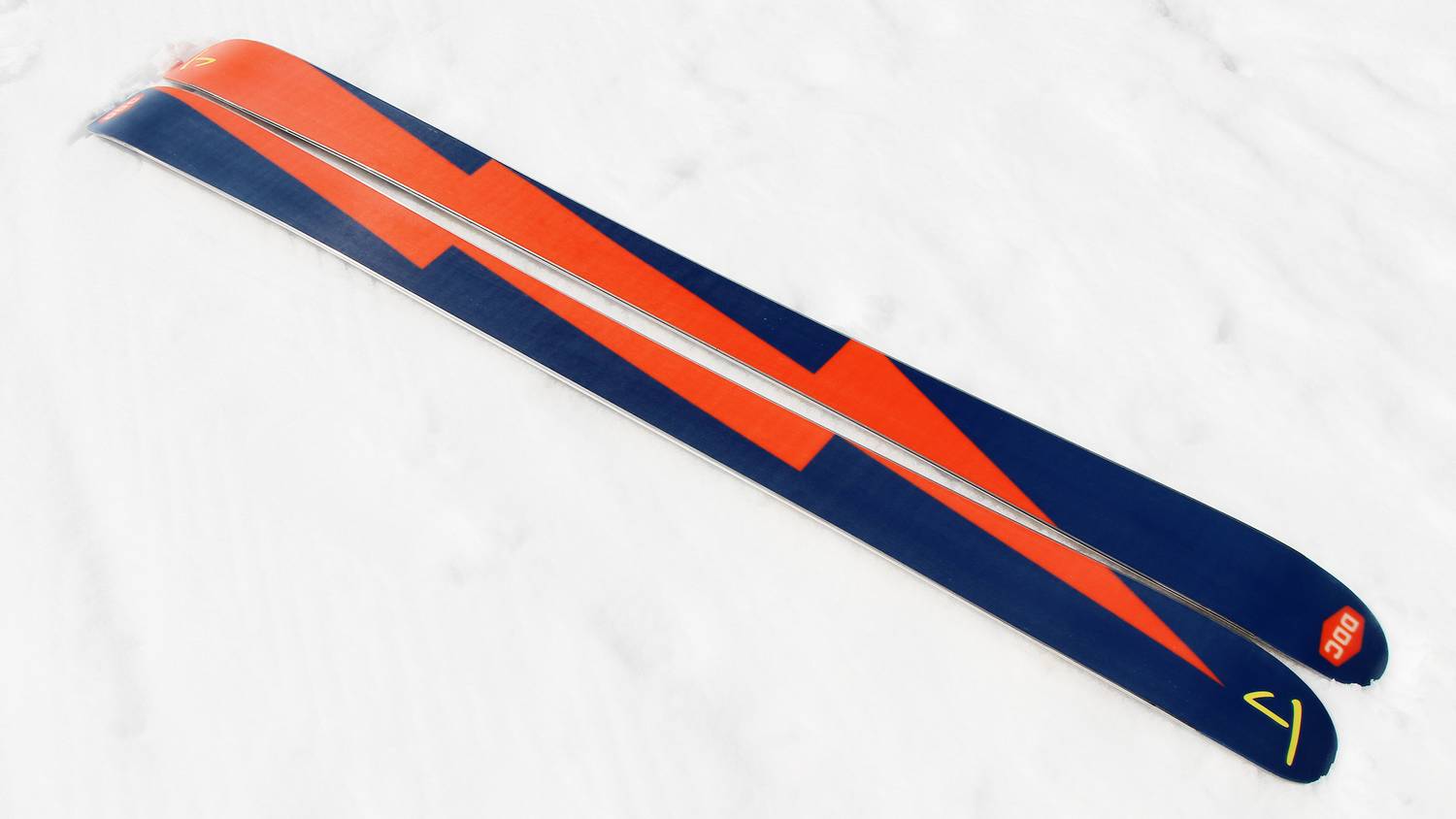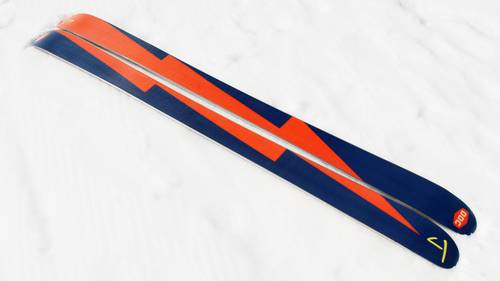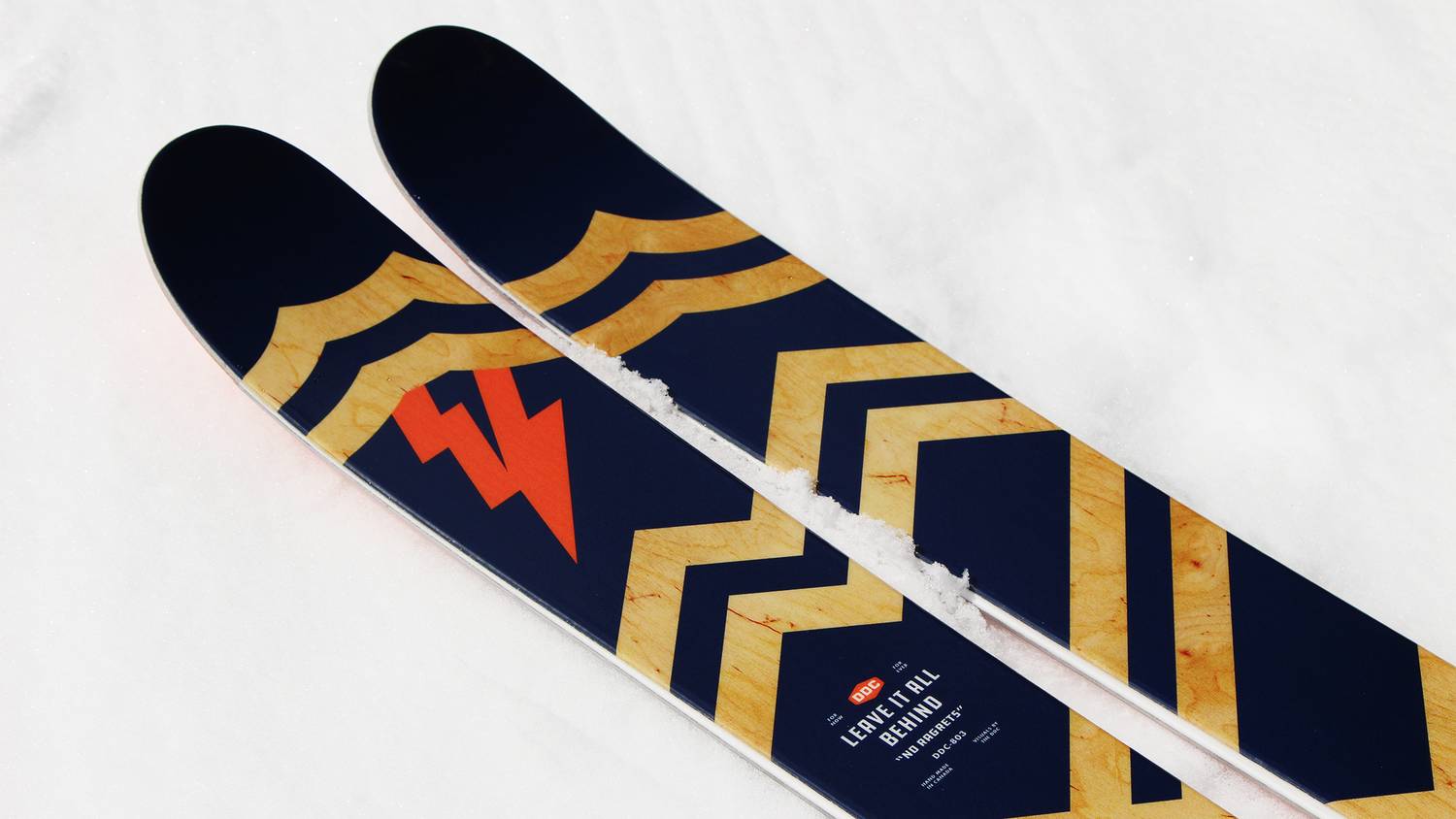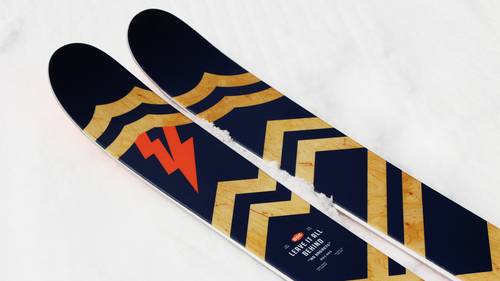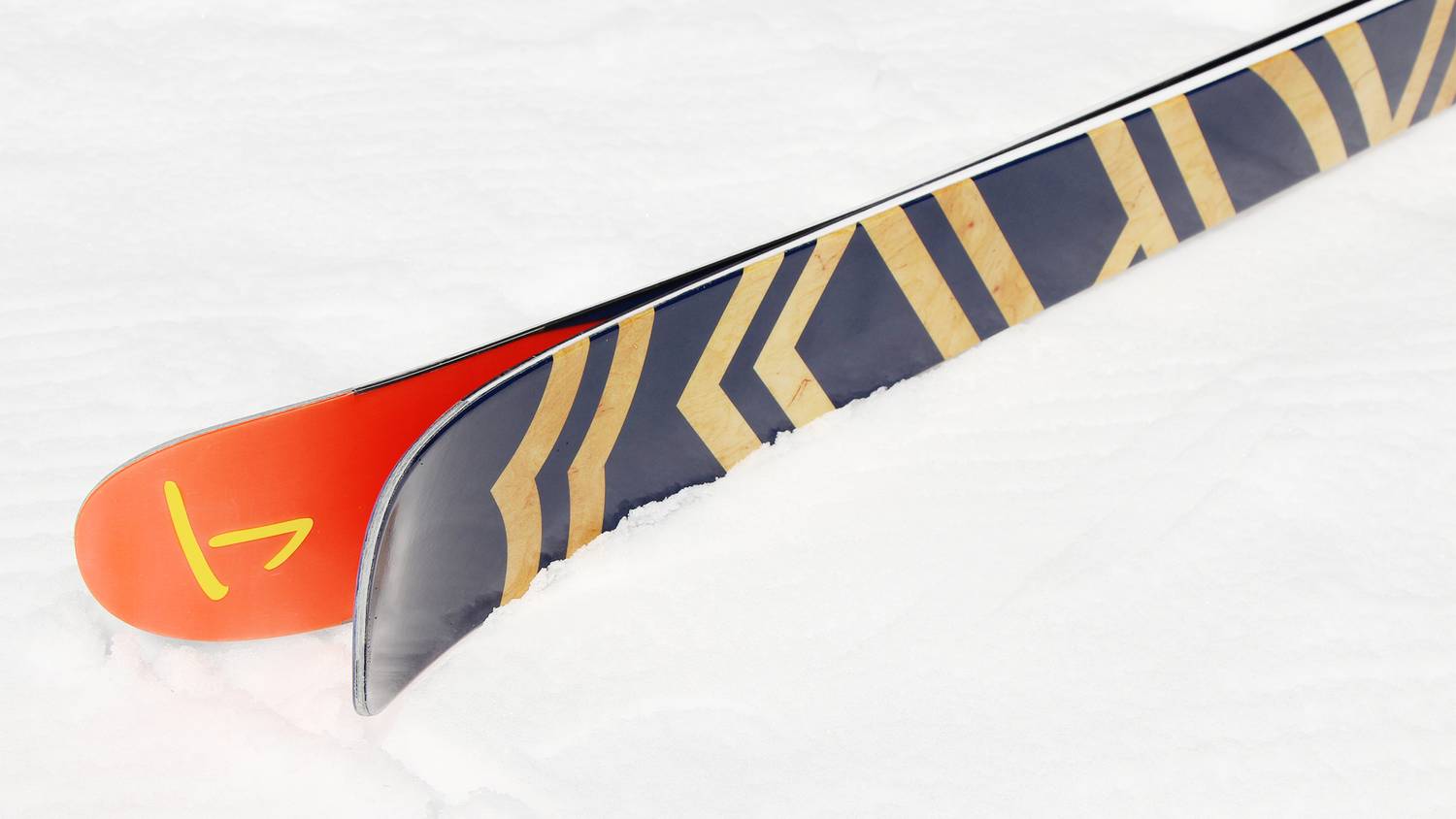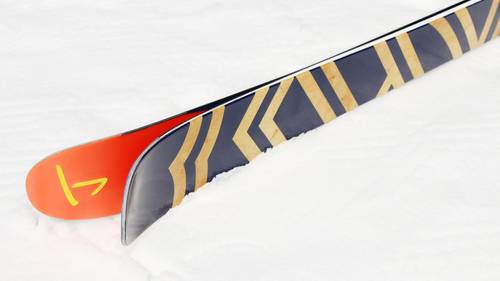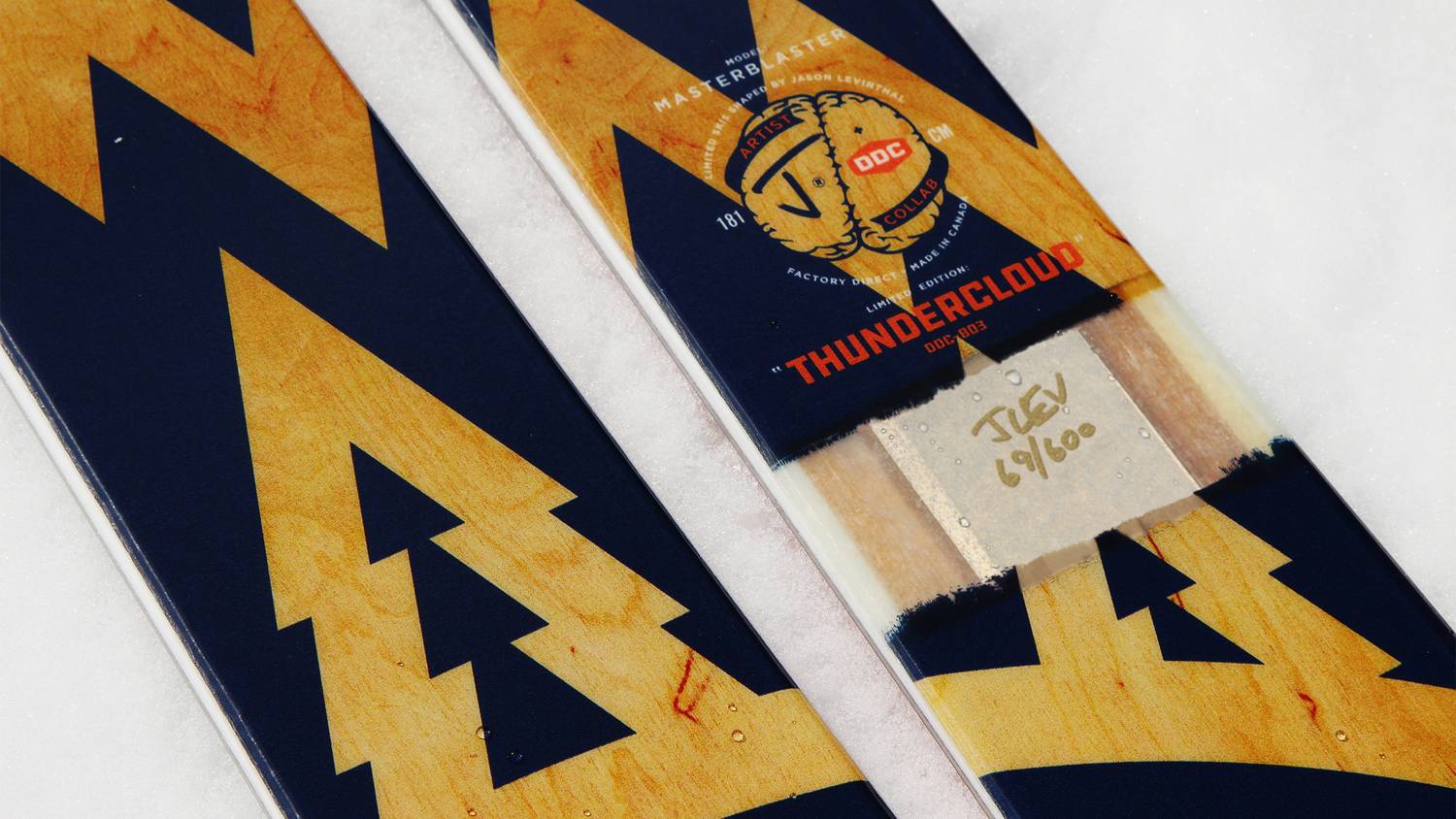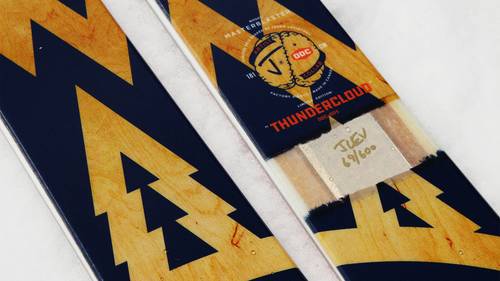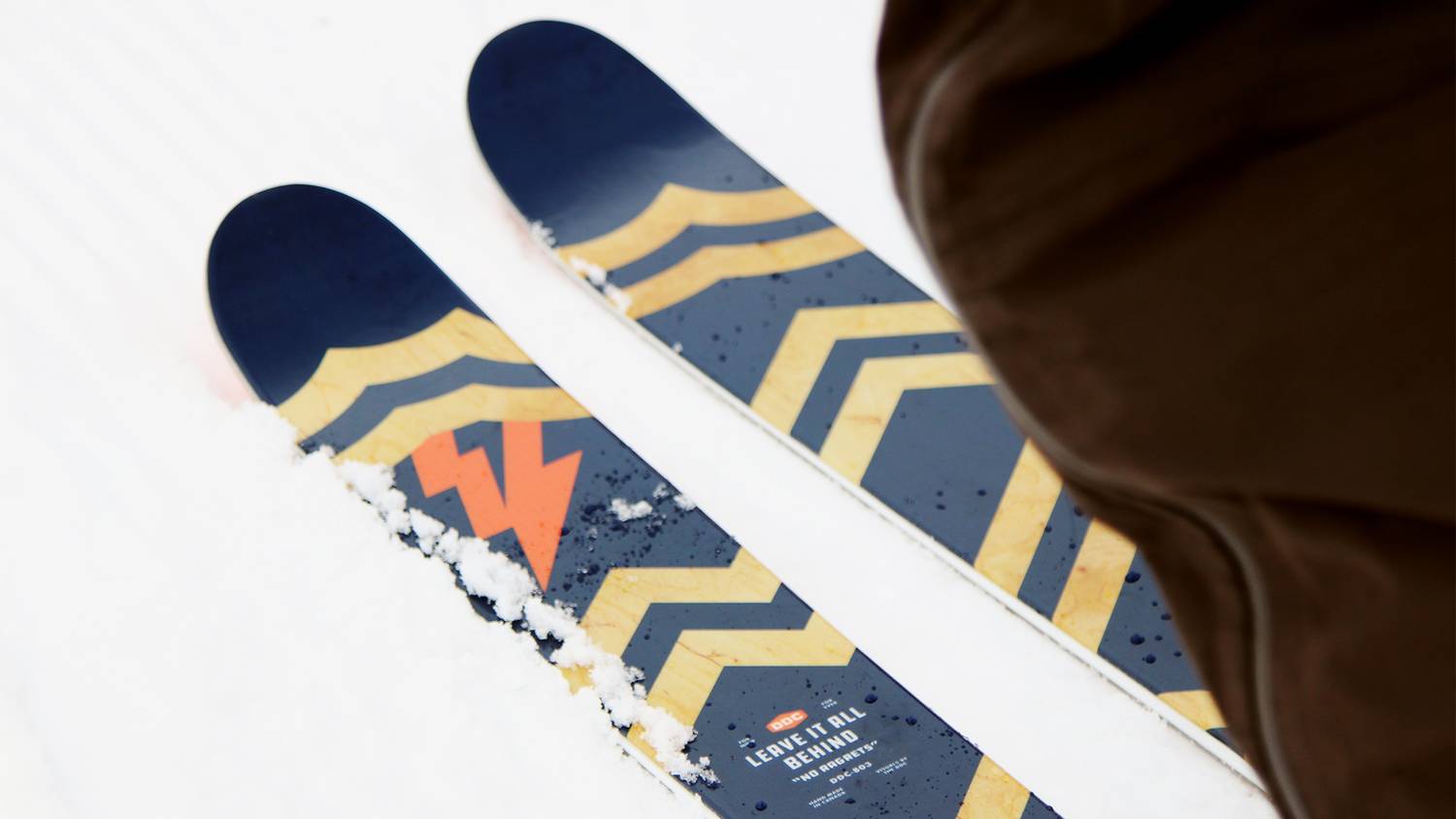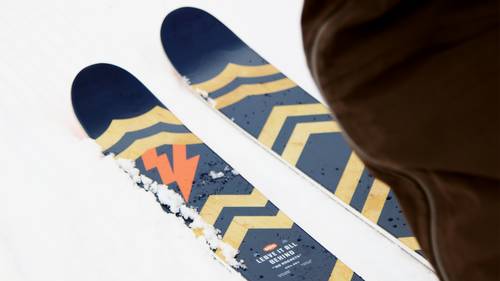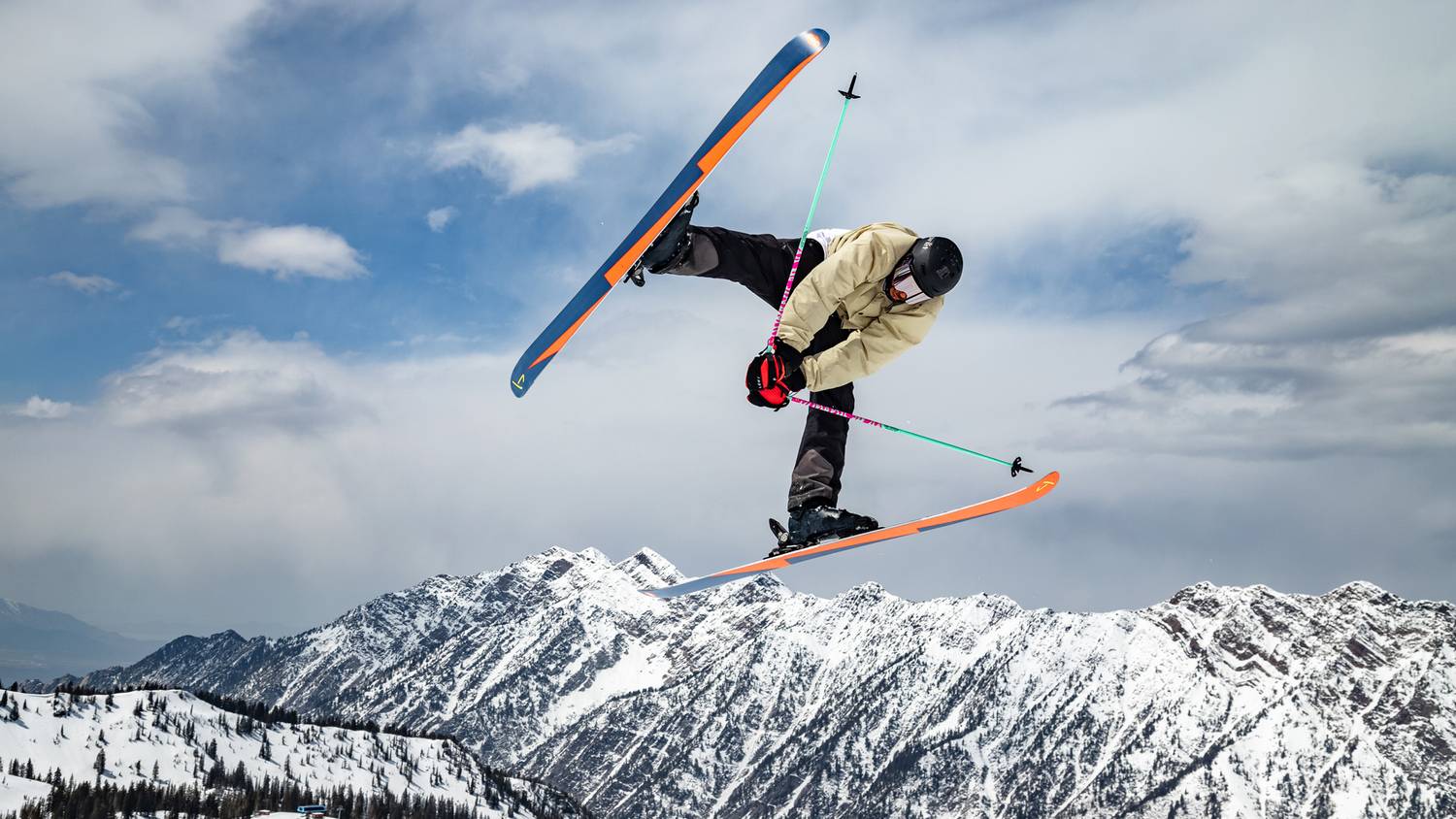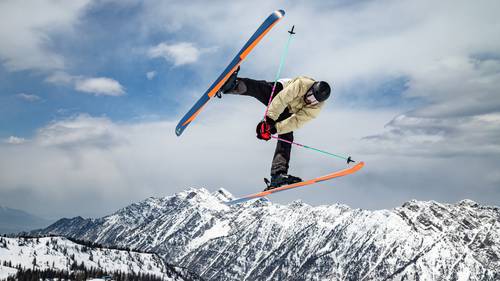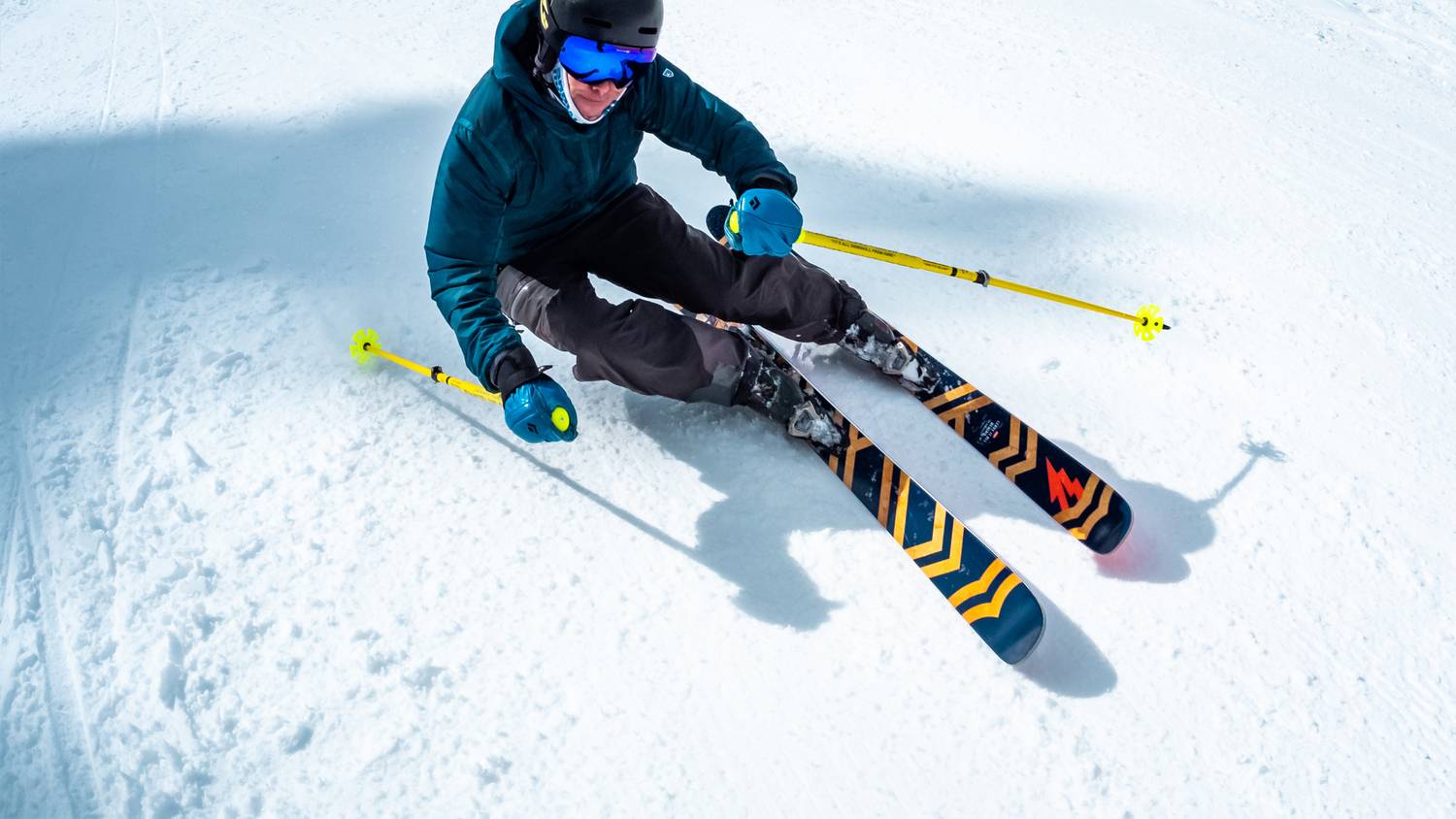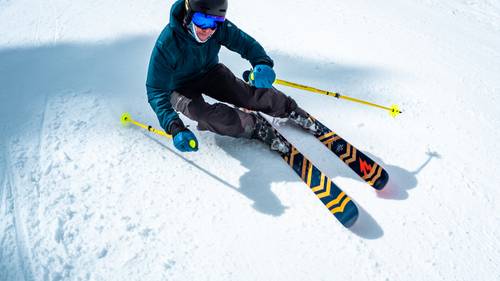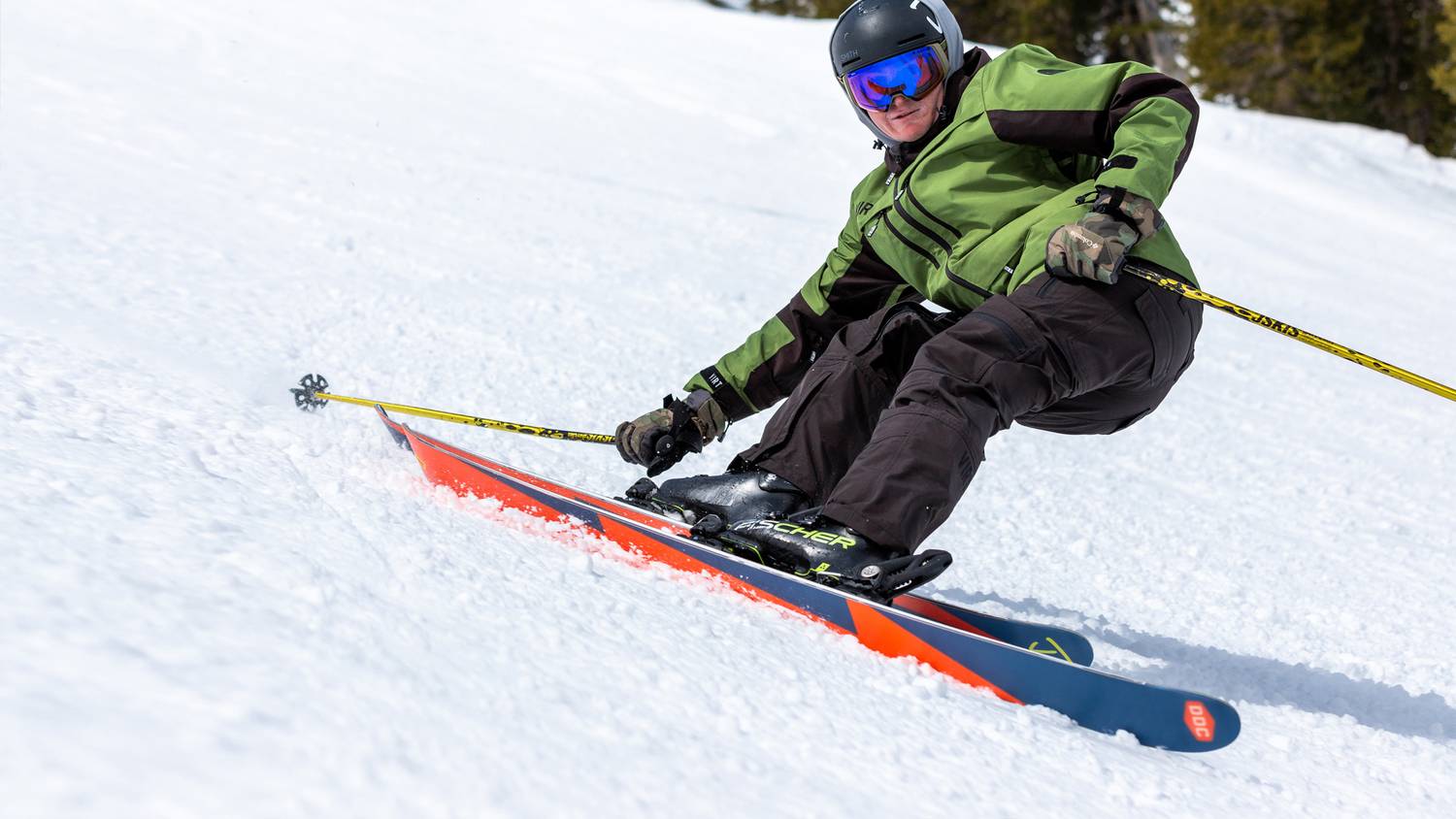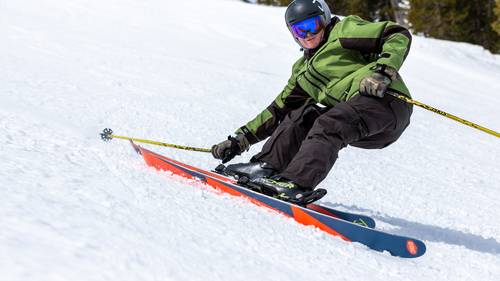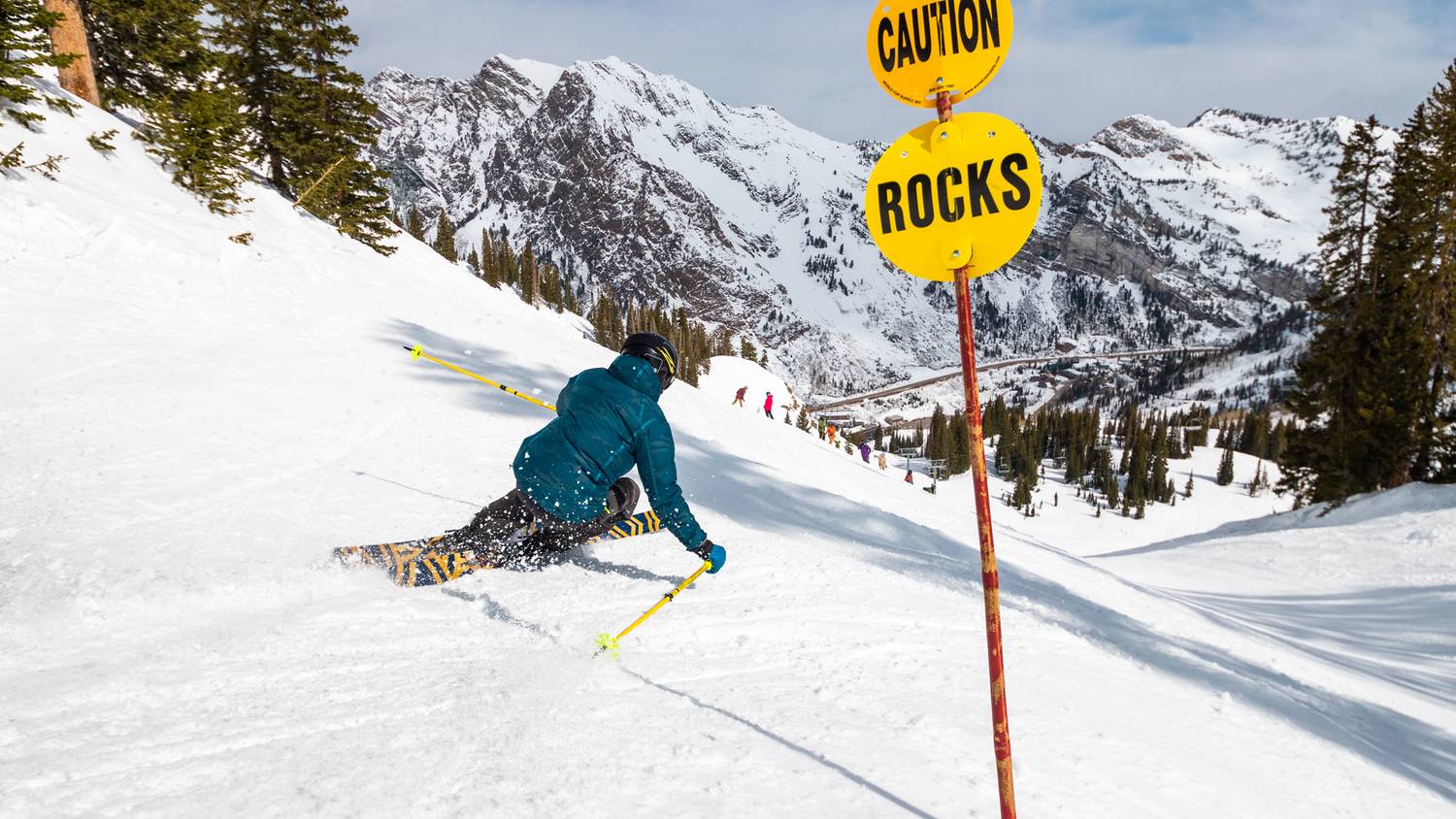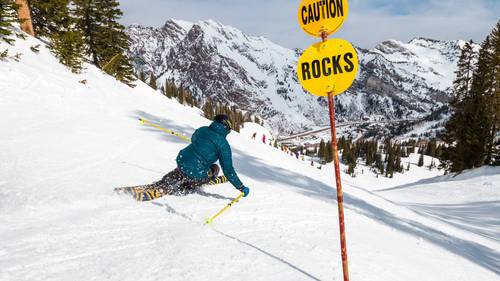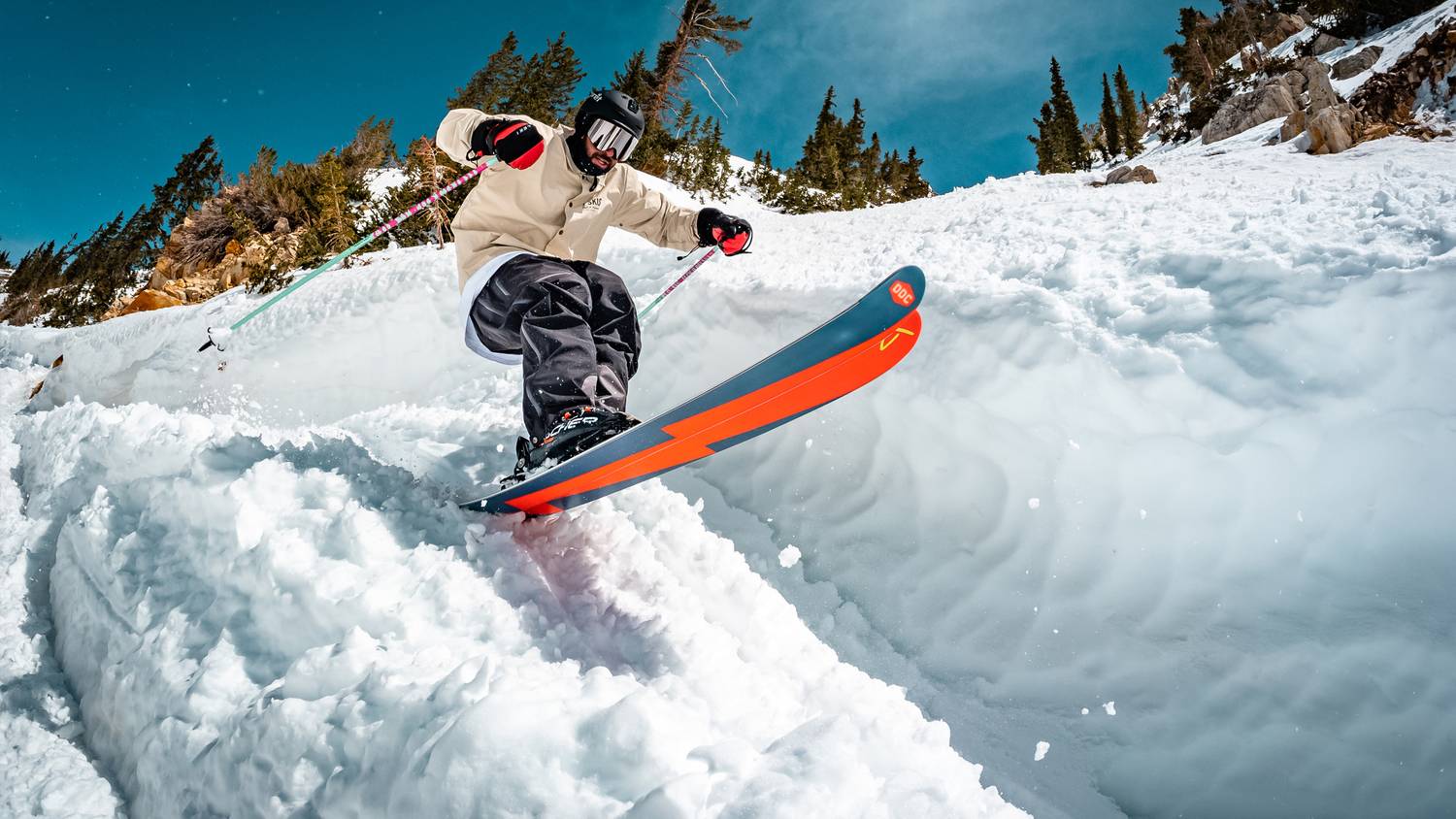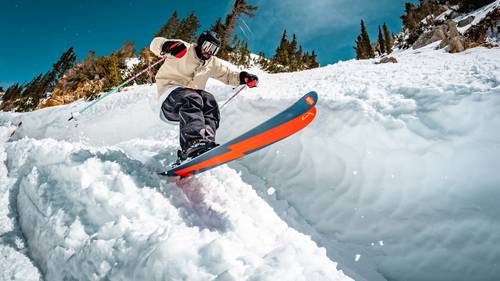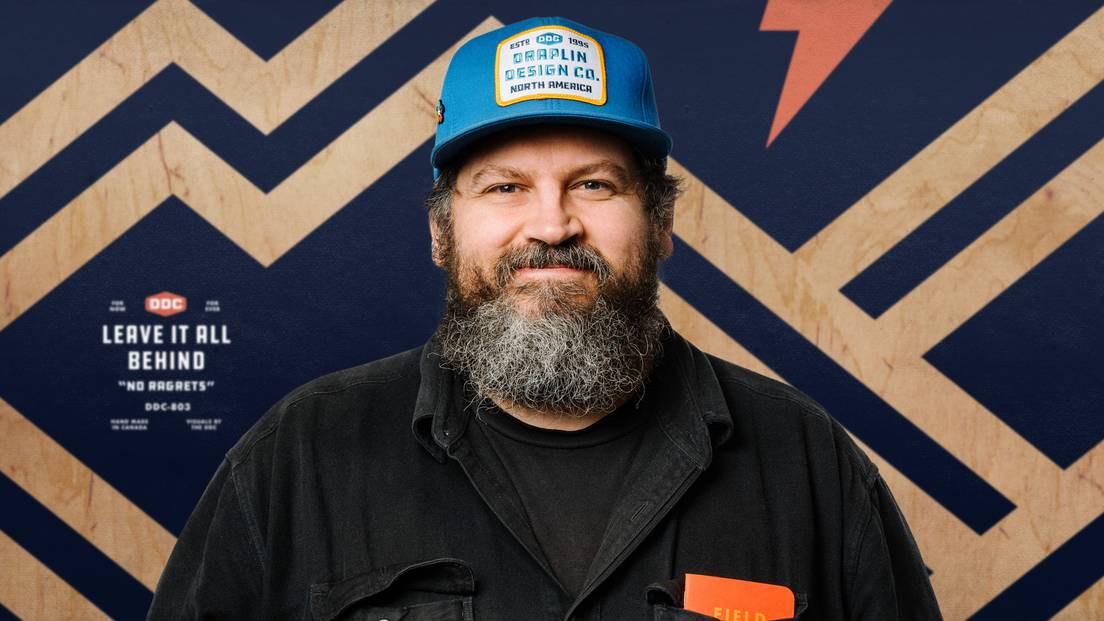 The Artwork
DDC x J Collab
It's an honor to be collaborating with the Draplin Design Co. on another ski graphic! Last year's "Thick Lines" ski sold out in weeks, so if you're a Draplin fan grab this work of art before it goes on another fan's feet… or wall!
With a passion for bold and beautiful simplicity, the DDC is continually refining concepts down to their barest elements and then offering them back via thick linework in a timeless style with unparalleled attention to detail. Aaron James Draplin schemed up this theme starting with stormy skies at the tips, into pointy peaks, blending down into rolling hills in the tail which Aaron then created in his legendary DDC style.
If you're a fan of Thick Lines & Good Times grab your pair now... before they're gone! Remember, I'm only building 600 pair of these Limited Edition skis and hand-signing and numbering each of these works of art.
See all things Draplin at his Site and check out his rad Instagram & Facebook for more!
The Masterblaster™
133 - 99 - 118
The mid-width ski in our Charge Collection for great firm snow performance with added float in fresh powder.
We redesigned our #1 selling all-mountain ski "The Masterblaster'' with a new, wider 99mm waist and slightly increased rocker. The result nails the sweet spot of freeride performance by enhancing soft snow playfulness, while providing firm snow precision and responsiveness for ripping everything on the mountain without compromise. Our proven light titanal-laminate construction enables power and stability where you need it, while keeping swing-weight low and maneuverability high. This new ski has the same rebellious frontside attitude you've come to expect from "The Masterblaster," now with a bigger sweet spot that begs to take the road less traveled!
#JMasterblasterSki
The Masterblaster In The Wild
Share your shred by tagging #JMasterblasterSki on Instagram
This Ski is Kind of a Big Deal

"Handling reminiscent of a Corvette, paired with the all-terrain capabilities of a Land Cruiser. Total confidence in all conditions."
- Freeskier Magazine
"The Masterblaster made me feel like the fastest skier on the mountain, with the most control and the fastest reflexes."
- Powder Magazine
"This ski continues to stand out because of its rare combination of suspension, stability, and maneuverability. It's a ski that doesn't need to be skied aggressively to be enjoyable, but skiers can ski very hard when they feel like it."
- Blister Gear Review
"These have an easy style in the soft snow. They are lively, maneuverable, and fun at a variety of speeds."
- SKI Magazine
the finest materials
By selling these skis factory direct to you, we're able to invest more money into using the highest quality materials possible for a game-changing level of premium performance & durability.
Titanal Metal Laminate
More power & stability where you need it!
Unique to this model ski, I'm using a titanal metal laminate on the top and bottom of the core. Instead of running it edge to edge, tip to tail, I've optimized the metal laminate's geometry & location running only narrow strips down the center and ending it before the tips. This way there's enough metal to dramatically increase power, stability & dampening over the length of the ski in contact with the snow, however the tips are lighter for dramatically reduced swing weight to maintain a nimble, lively & fun feel. You'll notice the tail of the ski metal geometry has slightly less metal to allow for a more playful and forgiving exit out of your turns while the tip has more for powerful initiation and reduced chatter in the tips. You'll feel like you're on a GS race ski when you're carving it up, yet be shocked how fun & nimble it feels in tight trees, chutes and even the bumps. Enjoy!
Maple Wood Core
Highest quality wood for a lively energetic feel & long life
The factory is located in Quebec Canada, so we got Maple, eh! Maple is a very expensive high quality hard wood, thus the reason it's used to build floors and furniture in your house that lasts a lifetime. Maple absorbs impact, and has a ton of energy for a very ski feel and long life. We run 4 – 20mm wide Maple laminates the entire length of the core, plus 100% under your foot for unprecedented energy, durability & binding screw retention. At the tips of my skis you'll see more of the light colored Aspen which is incredibly lightweight with plenty strong when laminated alongside Maple for reduced swing weight at the tips.
Full Height Sidewalls
Maximum impact resistant & vibration dampening
We're using super durable, high impact absorbing Ultra High Molecular Weight (UHMW) polyethylene for our sidewalls. This is the same material we use on our ski's bases. It's very impact resistant and since it's full height, it also absorbs more vibration like using a longer spring in your car's suspension. Take a metal pipe and hit it against a rock, then do the same with a piece of plastic. The metal vibrates through to your bones & the plastic absorbs the vibration for you. That's the difference of having full height plastic shock absorbing sidewalls over your edges or not. We're cutting the sides of the sidewalls to a 10* angle, with a nice step at the bottom for easy tuning like race skis.
Extra Thick Edge
The thickest, most durable edge in the industry
We use the thickest hardened steel edges in the industry 2.2mm x 2.5mm. More metal = more durable. Whether you're accidentally hitting a rock or purposely sliding a rail, you're edges will live a much longer life. You'll also be able to re-tune many more times or file them round to slide rails longer.
High Performance Base
The fastest, thickest, most durable base material
I don't match my clothes, but I always match my base & edge. We use the thickest edge so I also use the thickest base in the industry 1.8mm. I use sintered Ultra High Molecular Weight (UHMW) Polyethylene, the highest quality base material available. It absorbs wax better, slides faster, and is more durable than any other base material. Basically it's super hard & fast, like your _______ likes it.
Rubber Laminate
Absorbs vibration and dramatically reduces risk of delam
Think of a ski's construction like a magazine, each page = layers of material in the ski. Then bend your magazine you'll see every page slide against each other, this is "shear". This shear force trys to separate, thus delaminate all the layers in your ski every time it's flexed or the tips are slapped down on a jump landing. This is why I run a layer of thin rubber around the full perimeter of the ski over the entire edge, plus the full width of across the tip and tail. The rubber acts as an insulator so that the edge and other materials can slide against each other when flexing without delaminating. This dramatically improves durability & reduces vibration.
Quasitropic Fiberglass
Fibers run in 4 directions to maximize energy & strength
Fiberglass works like a guitar string, when it is flexed it wants to spring back, that's the energy or pop you feel in a ski. However this energy can only be applied in the direction the actual fiberglass is run. This means the more directions of fiberglass, the more energy, pop & responsiveness. Industry standard "Triaxial" fiberglass runs in only three directions, we use a Quasi Isotropic fiberglass configuration, same as the aerospace industry to maximize energy & strength in as many directions as possible, 4 different axis 0, 90, +45, -45. It costs more, but it's worth the performance.
High Definition Digital Printing
You already know I put a lot of value in graphics! So instead of traditional silk screening with low resolution image quality, you've seen the dots! I'm using a state of the art, Fuji UV Flat bed printer, a $170,000 machine that enables me to print high resolution from my computer directly to the plastic top & base. The resolution is unbelievable photo-real so you'll be one of few skiers in the world with skis looking this good on your feet.
Specs
Length
160cm
167cm
174cm
181cm
187cm
Dimensions
133-

99

-118mm
133-

99

-118mm
133-

99

-118mm
133-

99

-118mm
133-

99

-118mm
Sidecut Radius
15.8m
16m
16.9m
18m
19.1m
Weight Per Ski
1900g
1985g
2050g
2170g
2255g
Effective Edge
1310mm
1370mm
1440mm
1500mm
1560mm
Camber
4mm
4mm
4mm
4mm
4mm
Rocker Height Tip / Tail
6 / 3mm
6 / 3mm
6.5 / 3mm
7 / 3mm
7.5 / 3mm
Tip / Tail Length
180 / 130mm
180 / 130mm
180 / 130mm
180 / 130mm
180 / 130mm
Tip / Tail Height
65 / 37mm
65 / 37mm
65 / 37mm
65 / 37mm
65 / 37mm
Boot from Center
N/A
N/A
N/A
N/A
N/A
Boot from Tail
730mm
760mm
795mm
825mm
855mm
The Masterblaster Reviews
Thundercloud
DDC x J Collab