The Slacker
Flock
Kyler Martz x J Collab
J Says Best For: Soft groomers / Powder / Touring / Backcountry / Off-piste
Waist Width: 110mm
The Artwork
Kyler Martz x J Collab
Kyler is an illustrator, tattooer and muralist living in Seattle who's unique work incorporates traditional tattoo iconography with an old world vibe that truely sets it apart from the rest. You'll instantly recognize his work on iconic restaurant, hotels and office buildings throughout Seattle. Scope the giant octopus in the lobby of the Ballard PCC, it's nutz! While looking through his work, this piece with crazy skull birds caught our eye. We love how you just see birds, or it flips on you and just see skulls. We knew this would be a graphic like nothing we had ever put on a ski before so we spent a lot of time working together to fit it onto the long wide canvas so that it flows naturally from tip to tail with more details to constantly discover every time you look at it.
I'm building only 350 pair of these Limited Edition skis and hand-signing and numbering each, so grab a new pair before they sell out! Follow Kyler Martz and learn more about his history and work here
The Slacker™
136 - 110 - 128
The mid-width ski in our Explore Collection that's light for easy touring and floatation in deep powder, while still holding its own long after the last storm.
"The Slacker" is an all-terrain freestyle ski designed with uphill efficiency, while maintaining the solid, intuitive downhill performance J skis are known for. Built with the backcountry in mind, its weight-conscious aspen core construction coupled with maple running over the edges gives it a light yet one-of-a-kind solid feel. There's a subtle tail notch in the tail for reliable skin tail clip retention making touring easy without looking like a skimo nerd. We also offer pre-cut Pomoca skins that fit perfectly and are ready to go touring right out of the box! Unlike others, the Slacker is at home ripping around the resort as it is out of bounds, leaving traditional uphill specific skis behind. Smash, surf, play and have more fun adventuring off the beaten path. Go earn 'em!
#JSlackerSki
The Slacker In The Wild
Share your shred by tagging #JSlackerSki on Instagram
This Ski is Kind of a Big Deal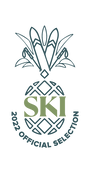 "The Slacker does a great job of maintaining much of the predictability, versatility and playfulness of J's other skis, in a lighter package."
- Blister Gear Review
"Anyone can hop aboard and drive, bend, and edge and just have a good day skiing. I could hand this to anyone who wants to ski powder without working too hard."
- SKI Magazine
"This is the perfect crossover ski; light, playful and stable. It has great edge-to-edge feel that makes turning feel like buttering bread with a warm knife."
- Freeskier Magazine
"While lightweight, you won't sacrifice performance coming back down. If your goal is to play on bigger lines and sidecountry powder, The Slacker will help you achieve it."
- Powder Magazine
"Confidence-inspiring edge hold; The Slacker is a stable ski to throw hard into turns."
- Backcountry Magazine
The Finest Materials
By selling these skis factory direct to you, we're able to invest more money into using the highest quality materials possible for a game-changing level of premium performance & durability.
Lite Fiberglass
20% Lighter weight fiberglass than other J skis 

We use a slightly different configuration of our fiberglass laminates than other J skis to achieve a lighter weight while maintaining the lively responsive and solid feel our skis are known for. We use a Quasi Isotropic fiberglass configuration, same as the aerospace industry to maximize energy & strength in as many directions as possible, 4 different axis 0, 90, +45, -45. It costs more, but it's worth the performance.
Lite Core
Light weight, ultra durable wood core for a lively feel and long life
Unlike our other J skis we run a Maple laminate on the inside the sidewall along the effective edge of the ski in contact with the snow. This adds torsional resilience and dampening not found on other brand's "light weight" skis. The rest of the ski we run Aspen laminates throughout to dramatically reduce weight while maintaining a lively feel. The result is the best of both worlds, a ski that is light for easy ups and maneuverability, yet with power, stability and durability not typically found on other brand's lighter weight skis.
Lite Edge
More durability edges without the weight
We use hardened steel edges that are 33% thinner than our other J skis for reduced weight while still maintaining strength. We reduce the thickness by 0.2mm which is actually still thicker than other brands "light weight" skis, so they are far more durable if you
 accidentally hit a rock, while maintaining a much longer life when re-tuning.
Lite Base
Faster, lighter durable base material you can count on
We use a 30% thinner base that is 0.2mm thinner than our other J models to shave weight while still providing extreme durability. This base is actually thicker than other brand's "light weight" skis to guarantee you have far more durability when charging down. In addition our sintered Ultra High Molecular Weight (UHMW) Polyethylene is actually the highest quality base material available built to absorb wax better, slide faster, and last longer. Yup! Hard, fast and lasts longer... just like your _______ likes.
Full Height Sidewalls
Maximum impact resistant & vibration dampening
We're using super durable, high impact absorbing Ultra High Molecular Weight (UHMW) polyethylene for our sidewalls. This is the same material we use on our ski's bases. It's very impact resistant and since it's full height, it also absorbs more vibration like using a longer spring in your car's suspension. Take a metal pipe and hit it against a rock, then do the same with a piece of plastic. The metal vibrates through to your bones & the plastic absorbs the vibration for you. That's the difference of having full height plastic shock absorbing sidewalls over your edges or not. We're cutting the sides of the sidewalls to a 10* angle, with a nice step at the bottom for easy tuning like race skis.
Rubber Laminate
Absorbs vibration and dramatically reduces risk of delam
Think of a ski's construction like a magazine, each page = layers of material in the ski. Then bend your magazine you'll see every page slide against each other, this is "shear". This shear force trys to separate, thus delaminate all the layers in your ski every time it's flexed or the tips are slapped down on a jump landing. This is why I run a layer of thin rubber around the full perimeter of the ski over the entire edge, plus the full width of across the tip and tail. The rubber acts as an insulator so that the edge and other materials can slide against each other when flexing without delaminating. This dramatically improves durability & reduces vibration.
High Definition Digital Printing
You already know I put a lot of value in graphics! So instead of traditional silk screening with low resolution image quality, you've seen the dots! I'm using a state of the art, Fuji UV Flat bed printer, a $170,000 machine that enables me to print high resolution from my computer directly to the plastic top & base. The resolution is unbelievable photo-real so you'll be one of few skiers in the world with skis looking this good on your feet.
Specs
Length
169cm
176cm
182cm
188cm
Dimensions
136-

110

-128mm
136-

110

-128mm
136-

110

-128mm
136-

110

-128mm
Sidecut Radius
16.9m
18.1m
19.5m
21.2m
Weight Per Ski
1765g
1835g
1910g
2020g
Effective Edge
1370mm
1440mm
1500mm
1560mm
Camber
4mm
4mm
4mm
4mm
Rocker Height Tip / Tail
8.5 / 3mm
8.5 / 3mm
8.5 / 3mm
8.5 / 3mm
Tip / Tail Length
250 / 110mm
270 / 120mm
325 / 140mm
445 / 195mm
Tip / Tail Height
72.5 / 35mm
72.5 / 35mm
72.5 / 35mm
72.5 / 35mm
Boot from Center
N/A
N/A
N/A
N/A
Boot from Tail
760mm
800m
830mm
860mm
Flock
Kyler Martz x J Collab